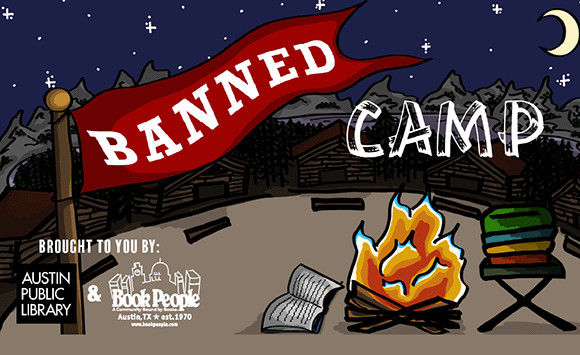 Join us this summer for Banned Camp!
Banned Camp is a partnership between Austin Public Library and BookPeople. We invite you to come together, engage with books that have been banned or challenged, and be part of the conversation.
We will host events and programs all summer long, for readers of all ages.
We're fans of the banned, and we think you should be too! Join us from June to August for events and programs hosted around the city.
"We are very excited to be able to offer this series of events for the community to celebrate the freedom to read and free and open access and exchange of ideas. Libraries exist to give people access to all kinds of information, stories, and ideas – and unfortunately, that is increasingly under threat. This summer-long series of fun and informative events will highlight the importance of the freedom to read and why Austin Public Library stands against censorship and book banning."
-Roosevelt Weeks, Austin Public Library Director
"Books take us on adventures, offer us new perspectives and ideas, and sometimes push us out of our comfort zones. They are multifaceted and not easily reduced to soundbites or headlines. That is what makes it so exciting and rewarding to be a reader! This summer we want to invite families and readers of all ages to explore recently challenged books with us; to read broadly and critically; to openly discuss which books strike chords with us as readers and what they made us think about. We hope you can join us."
- Meghan Goel, Children's Book Buyer & Programming Director at BookPeople
----
Find information on the kick-off author event with George M. Johnson here: BookPeople.com/event/event-george-m-johnson-all-boys-arent-blue
Find Banned Camp events on our event page here: Library.AustinTexas.gov/Events/BannedCamp
Learn more about our amazing partners BookPeople here: bookpeople.com/banned-camp
---
Thank you to our partners: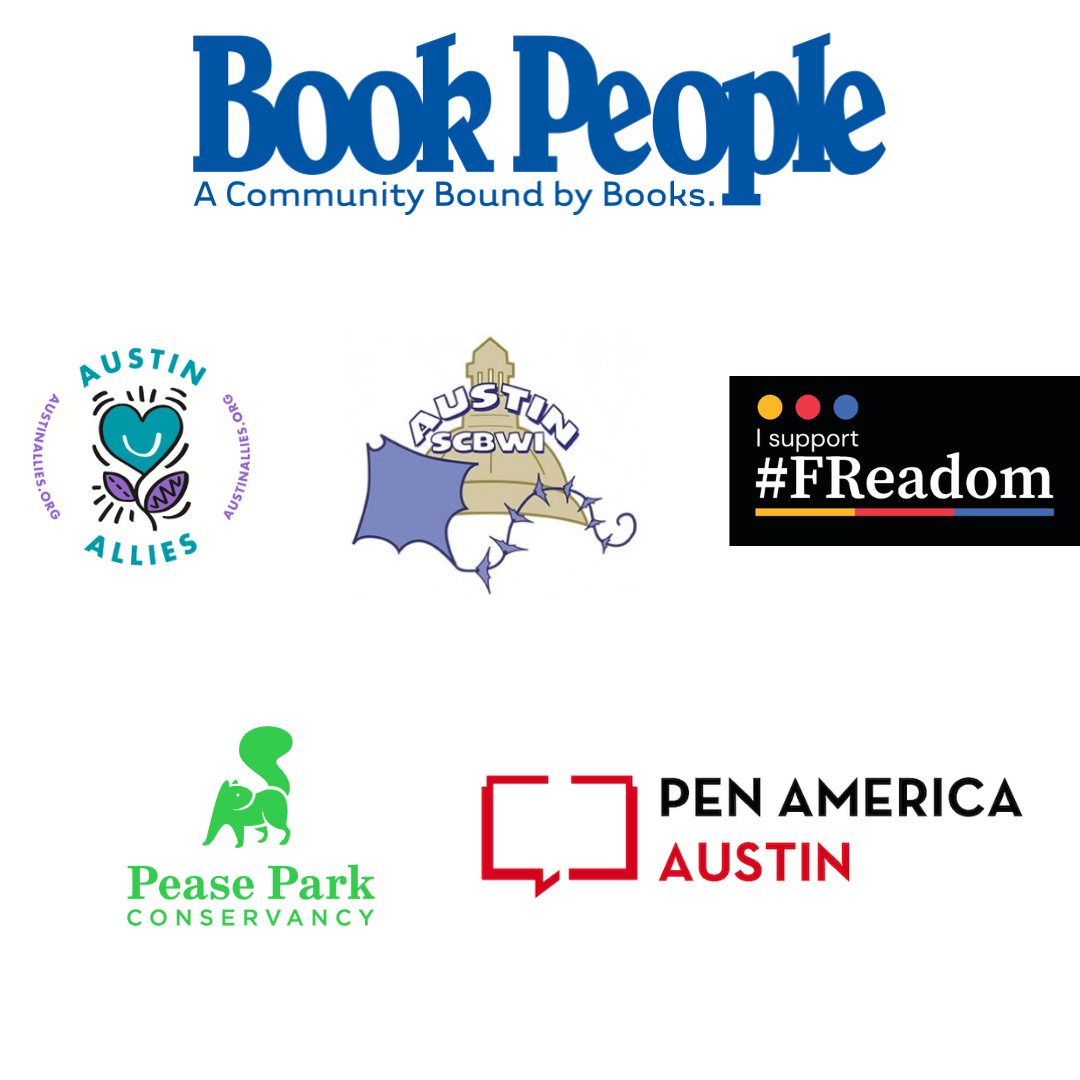 ---
For any media inquiries about this event series, please reach out to Baylor Johnson at Baylor.Johnson@austintexas.gov.