Our website is currently undergoing updates and some information may be temporarily unavailable or inaccurate. Please contact us by phone or email if you have any questions. We apologize for the inconvenience.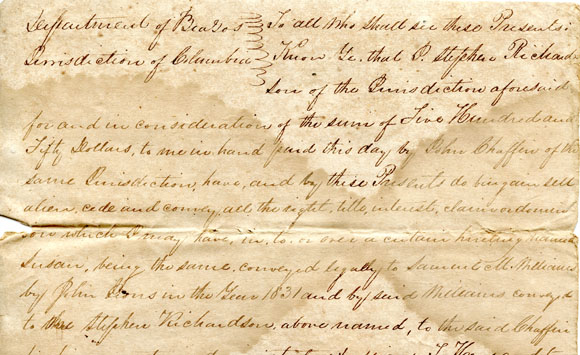 [Detail of bill of sale for a slave named Susan], 1835, Pease, Graham and Niles Families Papers AR.A.001
Prominent Collections: Pease, Graham, and Niles Families Papers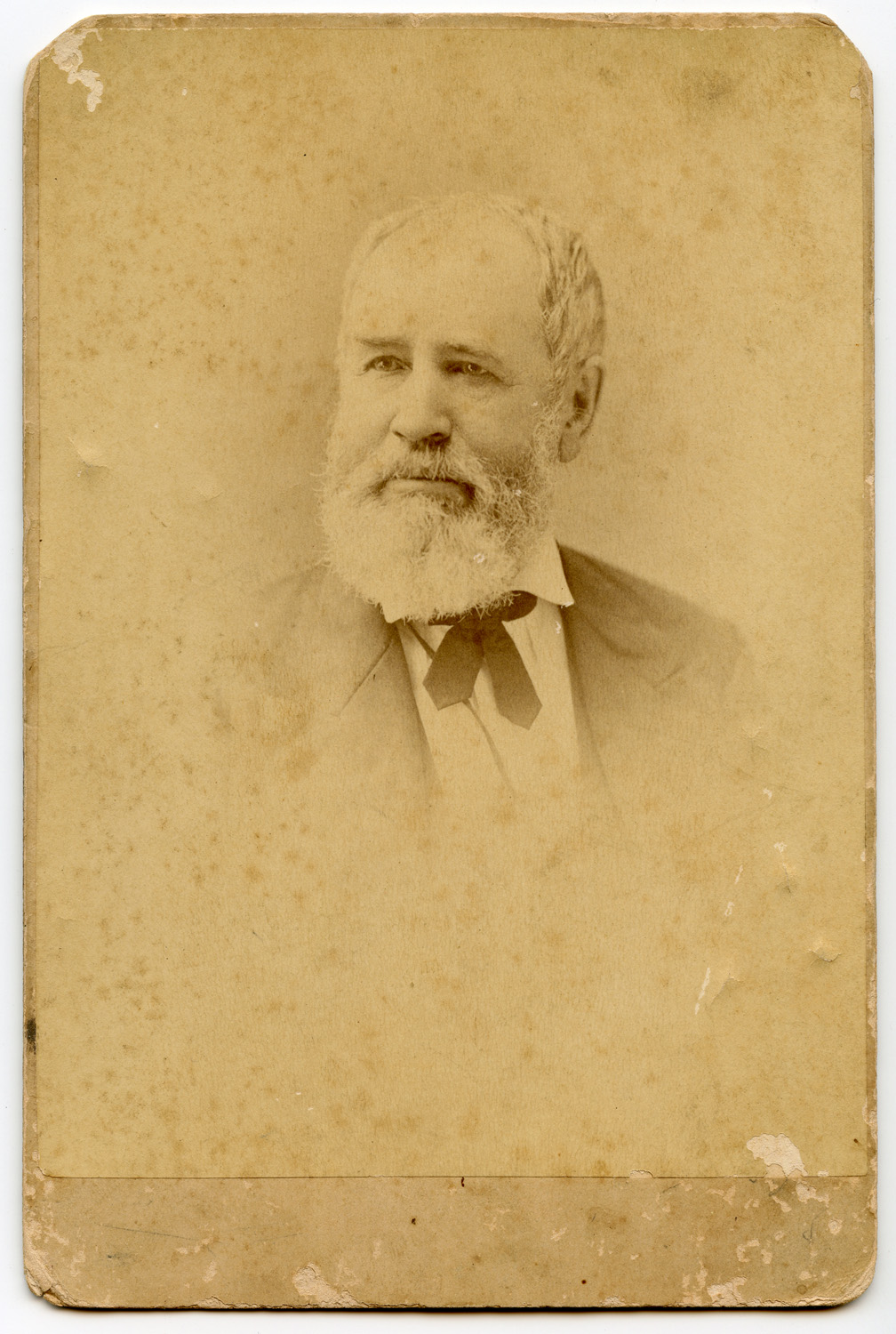 In August 1960 the Niles, Graham, and Pease families donated the papers of R. Niles Graham and his grandfather Governor Elisha Marshall Pease, to the Austin-Travis County Collection. Nearly quadrupling the size of the 1960 Austin-Travis County Collection, the prolific Pease, Graham and Niles Families Papers encompass the early years of the Republic of Texas, Texas' annexation to the United States, the Civil War and Reconstruction years, and beyond. The Pease family continues to contribute to the Austin History Center, thereby adding to the insight these historical documents provide for researchers today.
A finding aid for the collection is available on TARO.
112 items from the collection have been digitized and are available on the Portal to Texas History.
Photo: [Elisha Marshall Pease], circa 1870s, PICB 10311