Our website is currently undergoing updates and some information may be temporarily unavailable or inaccurate. Please contact us by phone or email if you have any questions. We apologize for the inconvenience.
The Austin History Center is conveniently served by the following Capital Metro bus routes:
100 | 171 | 935 | 982 | 983 | 984 | 986 | 987
38 other bus routes come within a few blocks.  The MetroRail Red Line also stops at 401 E. 4th Street.  This is an approximately 15-minute walk from the Austin History Center.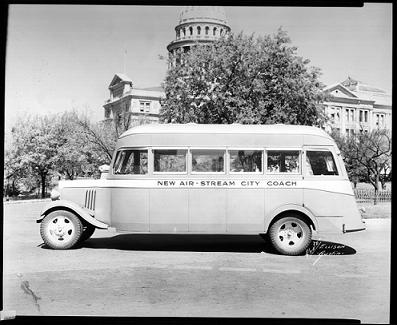 PICA C06900