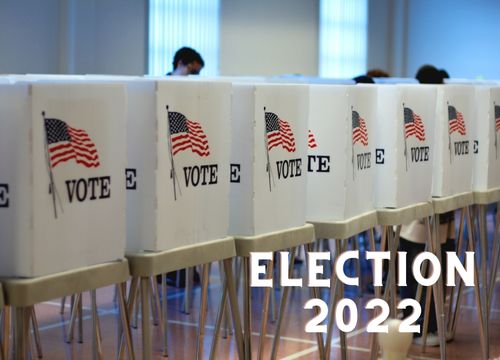 2022 Election Information
Midterm elections are here and there are some important decisions on the ballot for Texans and residents of Travis County. To make your voice heard, head to a polling location in your area. At APL, we want to make voting as accessible as possible.
If you're hoping to avoid wait times and already have your mind made up, early voting is available at these APL locations from 7am to 7pm through Friday, November 4th: 
Pleasant Hill Branch Library, 211 E William Cannon

Carver Branch, 

1161 Angelina St

Ruiz Branch, 

1600 Grove Blvd

Old Quarry Branch, 

7051 Village Center Drive
If you prefer to fill out your ballot on the big day, a majority of our branches will double as vote centers. Polling locations will be open on Election Day: Tuesday, November 8th, from 7am to 7pm.
EAST: 
Carver Branch, 1

161 Angelina Street

Terrazas Branch, 

1

105 E Cesar Chavez St

Windsor Park Branch, 

5833 Westminster Drive

Ruiz Branch, 1

600 Grove Blvd
SOUTH:
Twin Oaks Branch, 

1800 S 5th Street

Manchaca Road Branch, 

5500 Menchaca Rd

Pleasant Hill Branch Library, 

211 E William Cannon
NORTH:
Milwood Branch, 

12500 Amhearst Drive

Old Quarry Branch, 

7051 Village Center

Yarborough Branch, 

2200 Hancock Drive

North Village Branch, 

2505 Steck Ave
WEST:
Hampton Branch at Oak Hill, 

5125 Convict Hill Rd

Spicewood Springs Branch, 

8637 Spicewood Springs Rd
If you'd like more information on the issues and candidates, you can watch videos of the city forums at https://www.austintexas.gov/CandidateForums
For a complete list of polling locations and election information, go to: https://countyclerk.traviscountytx.gov/departments/elections/current-election/#polling-locations