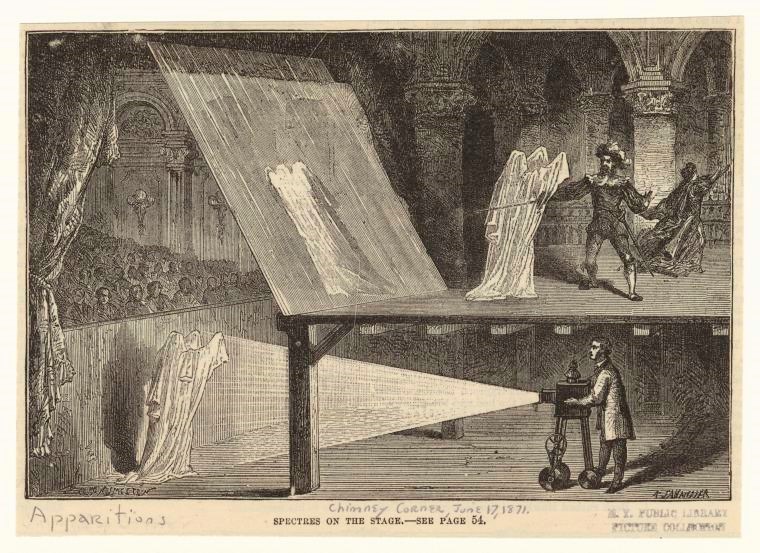 #MadeAtAPL: Making Horror You Can Hear, Read, Watch, and Play
Recall a read that terrified you and chances are the author of that scare was Stephen King, H.P. Lovecraft, Shirley Jackson, or a fellow maker of horror stories. Nowadays the content these writers created is the type you can consume in different media but whose underlying project is altogether the same.
"The goal of every piece of horror is to have the person reading or watching or listening feel fear and feel scared," observed Maddy Newquist, host of our APL Volumes podcast, in the episode on King's The Shining. "Emotion is personal, which means horror is personal."
Listening to Volumes' recent season on the cultural impact of horror fiction, one takeaway emerges. We live in an era of "horror media," shorthand for a genre with a long history – the first horror novel was published in 1764 – and a modern, sensory outcome: you hearing, you reading, you watching, and even you gaming through a heart-pounding tale of terrors.
Horror is personal because it's immersive, transporting you into the haunted house between your ears. Horror is also digital, the universal format for today's makers of any type of scare and any type of story.
Digital content that engages your senses on multiple levels is the underlying project of the library's digital makerspace for collaboration and creation. In our first #MadeAtAPL blog, we introduced you to APL Innovate, our name for the library spaces and tools you can use to craft your ideas – maybe even your fears – into digital objects, namely podcasts, videos, 3D renderings, music, and more.
Library staff produced Volumes' horror season in the digital makerspace, and soon you'll be able to conjure up your own content and tell your own stories, be they scary or not. In the meantime, catch Volumes on iTunes, Spotify, iHeartRadio, and online.
For more on APL Innovate...