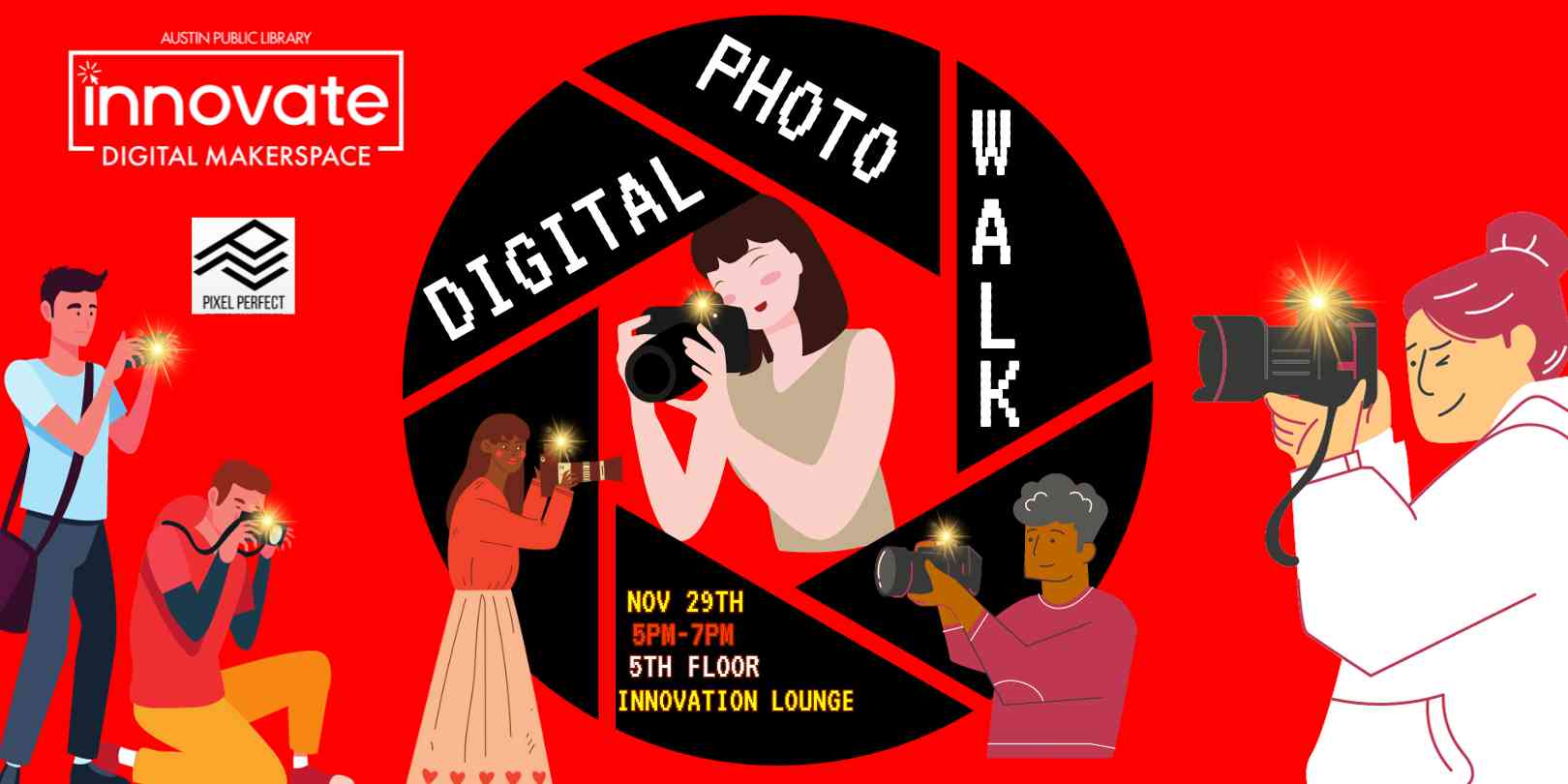 Pixel Perfect: Photo Wallk
We will tour The Central Library with our cameras and learn basic Photography fundamentals. Meet at 5pm in the Central Library's Innovation Lounge on the 5th floor.
A limited number of library cameras will be available for you to use during the workshop, please feel free to bring your own camera or learn how to use the camera that's built into your phone!
Also, find out how the Innovate Digital Makerspace can help with your photography skills!
All ages welcome
schedule
Wednesday, November 29, 2023 - 5:00 PM to 7:00 PM
place
Central Library, 710 W. César Chávez St.
Innovation Lounge (5th floor)
Free and open to the public | Gratis y abierto al público