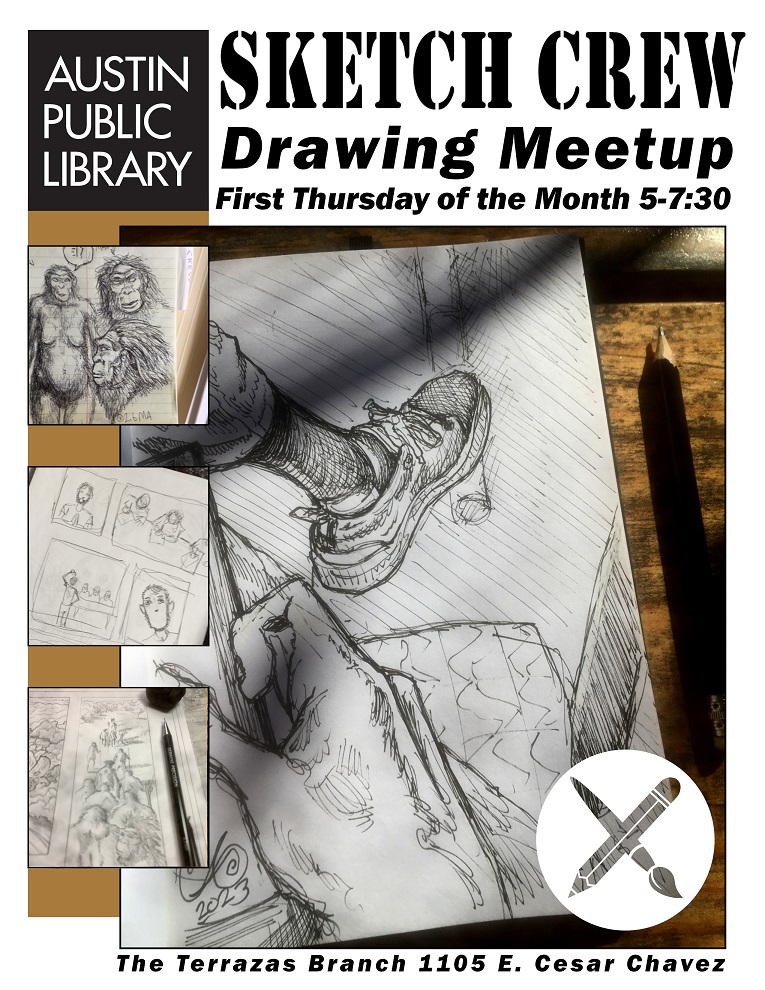 Sketch Crew
Would you like to get out of the studio/house, change your perspective, draw with friends or strangers, share ideas and techniques? Come to the Terrazas Branch and join the Sketch Crew. Bring your sketchbook or whatever you like to draw in. Can't make the whole session? Just drop in when you can and practice your skills.
All ages welcome
schedule
Thursday, June 1, 2023 - 5:00 PM to 7:30 PM
place
Terrazas Branch, 1105 E. César Chávez St.
Free and open to the public | Gratis y abierto al público