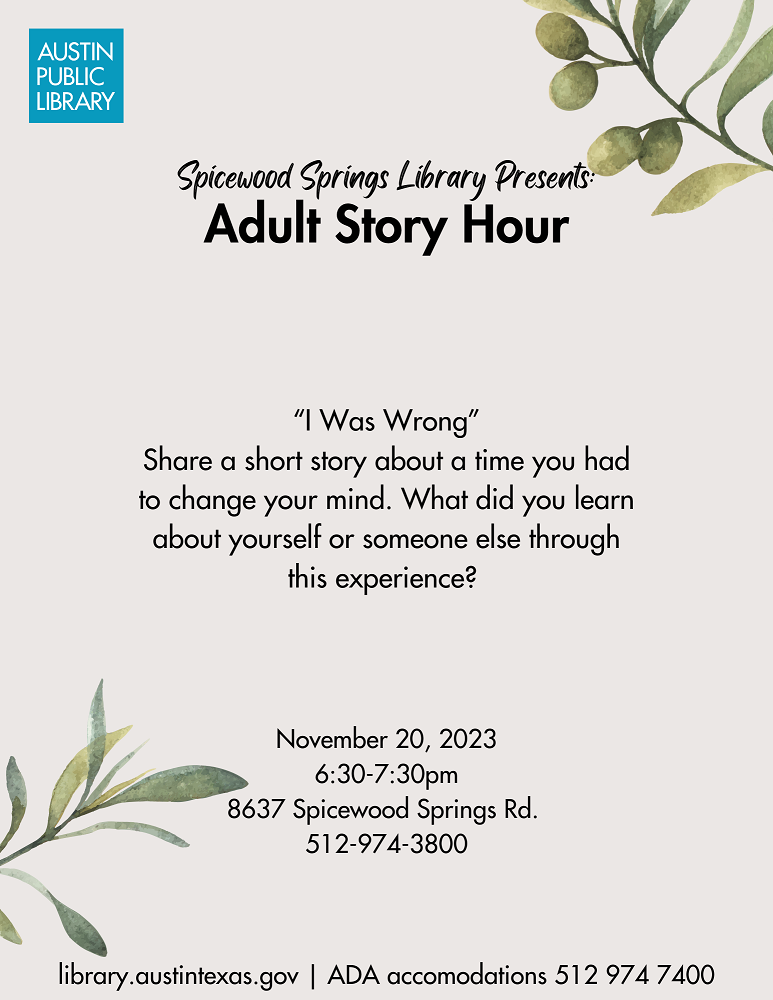 Adult Story Hour
Join us to listen or tell a five minute story – truth or fiction, funny or serious, read or memorized, any story about life, fantasy or yourself.
Theme: I Was Wrong
Participants are invited to prepare a 3-5 minute story on a time when they received new information that allowed you to change your mind. This could be a change in ideology or a change in a small decision. Whatever this theme triggers in your mind, flow with that!
The space we hope to curate is for adults seeking community and a place where we can share and learn together.
Refreshments will be served.
Library programs and workshops reflect the creative endeavors and diverse interests of the Austin community.
Recommended for ages 18 and up
schedule
Saturday, November 18, 2023 - 6:30 PM to 7:30 PM
place
Spicewood Springs Branch, 8637 Spicewood Springs Rd.
Free and open to the public | Gratis y abierto al público