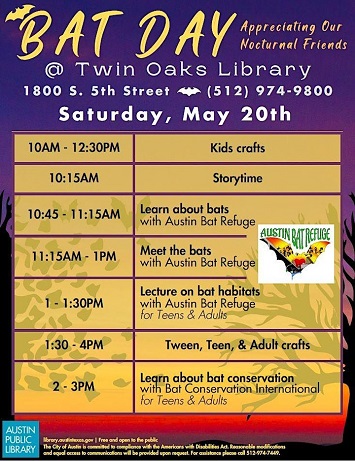 Bat Day!
Appreciating Our Nocturnal Friends
Join us for a bat filled day! We will have stories, activities and crafts geared towards younger children in the morning. The afternoon will be filled with bat presentations and activities geared towards tweens, teens, and adults!
All ages welcome
schedule
Saturday, May 20, 2023 - 10:00 AM to 4:00 PM
place
Twin Oaks Branch, 1800 S. Fifth St.
Free and open to the public | Gratis y abierto al público