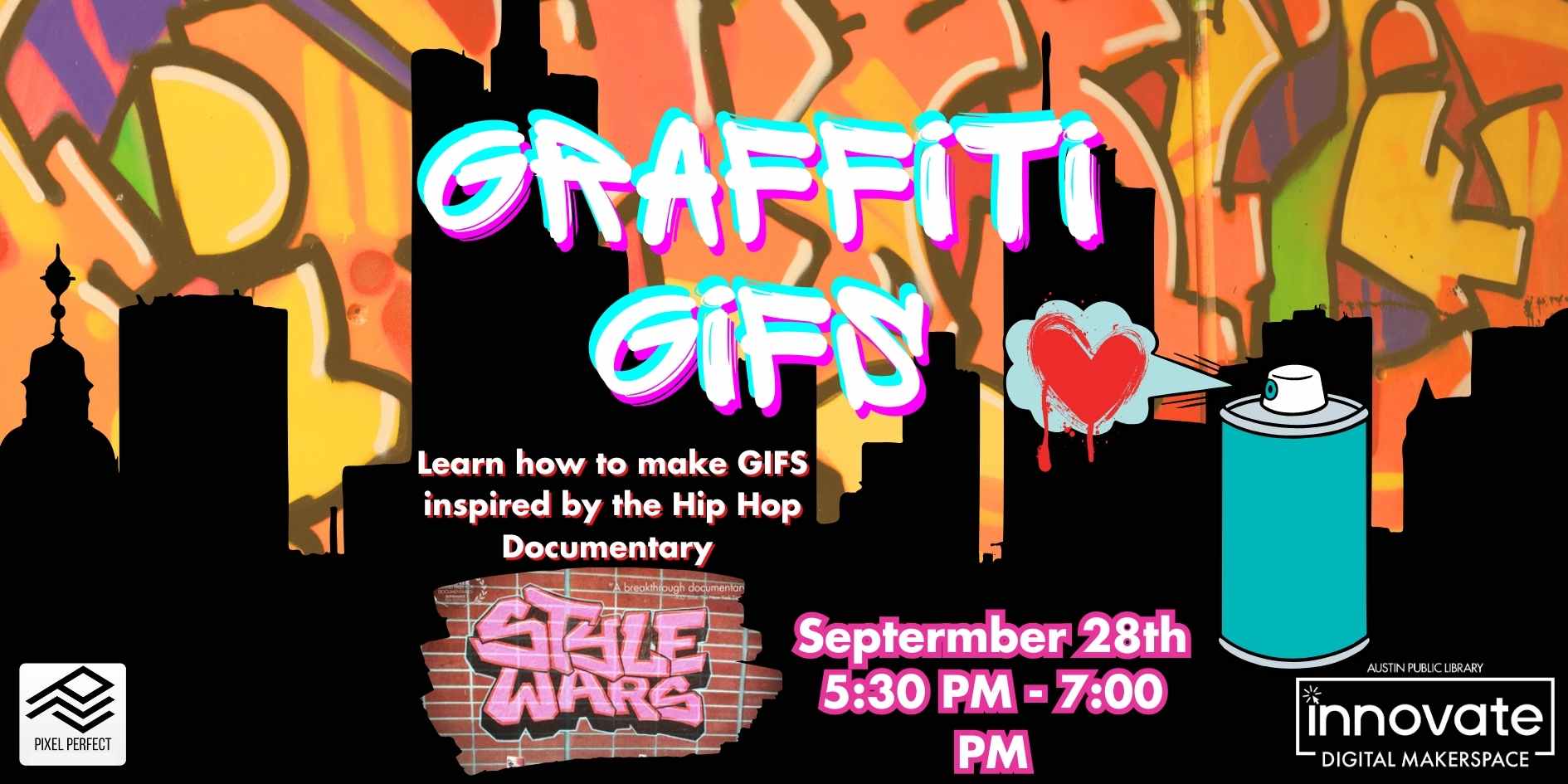 Pixel Perfect: Graffiti GIFS
Learn how to make GIFS inspired by the Hip-Hop documentary Style Wars
Drop in to this Pixel Perfect workshop where we will learn to use freeware called Photopea to create digital Graffiti GIFs inspired by the Hip Hop Documentary, Style Wars! Join us in the Innovation Lounge on the 5th floor of Austin Central Library on Thursday September 28th from 5:00PM - 7:00PM.
Join us for a special Lounge Movie Night Screening of Style Wars! Happening on Thursday September 21st from 5:30PM - 8:00 PM.
Also find out how the new Innovate Digital Makerspace can help with your digital art projects!
Recommended for ages 18 and up
schedule
Thursday, September 28, 2023 - 5:30 PM to 7:00 PM
place
Central Library, 710 W. César Chávez St.
Innovation Lounge (5th floor)
Free and open to the public | Gratis y abierto al público