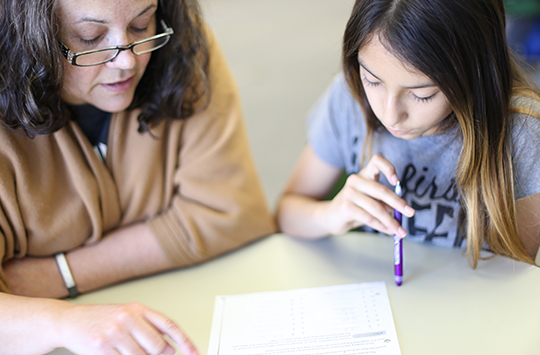 The Austin Public Library partners with the Austin Independent School District to offer after school tutoring through the VICTORY Tutorial Program.
VICTORY(Volunteers In Communities Tutoring Our Responsible Youth) offers free tutoring to students in grades 1-12 at designated branches of the Austin Public Library. Students are matched on a 1:1 basis with volunteers from the greater Austin community. The student/tutor pairs meet at regularly scheduled sessions in the library for a minimum of an hour each week to work on homework assignments and skills for which the student needs extra reinforcement and practice. Tutoring sessions are held in the late afternoon or early evening on Monday through Thursday.
Bring completed applications to a VICTORY Tutorial Program location or contact Corrina Noriega at 512-797-3098 or corrina.noriega@austintexas.gov.