Our website is currently undergoing updates and some information may be temporarily unavailable or inaccurate. Please contact us by phone or email if you have any questions. We apologize for the inconvenience.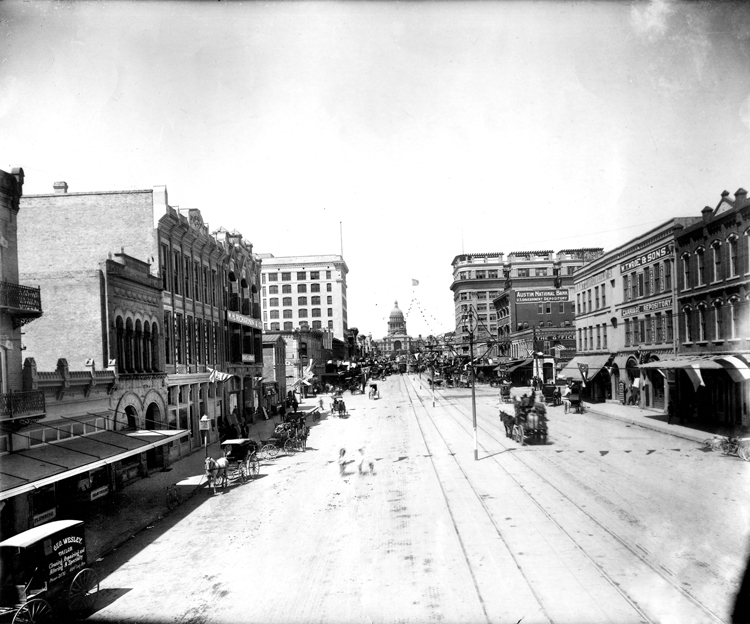 C00815
AF – Streets – Congress Avenue, 1900-1919
This is a photograph of Congress Avenue looking north toward the Capitol from between 4th and 5th Streets (circa 1910). Many forms of transportation in use at the time are visible in this photograph -- horse-drawn carriages and wagons, a small automobile (on the left coming south on the Avenue), a bicycle, and trolley lines.