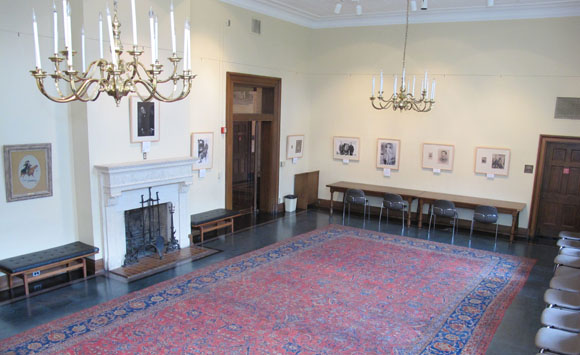 AHC Meeting Room and David Earl Holt Photo Gallery
The Austin History Center has a meeting room for use by not-for-profit groups or organizations. The David Earl Holt Photo Gallery/Reception Room can accommodate up to 62 people. The room is equipped with large tables and chairs. Unfortunately, no audio-visual equipment can be provided by us, but you are free to bring your own.
Our meeting room policies are generally the same as the standard Austin Public Library Meeting Room Policies, with just a few additional guidelines.
If you have any questions, please call us at (512) 974-7557.