While the AHC remains closed to the public during the COVID-19 pandemic, we are currently offering expanded remote reference services to customers who need access to the AHC's collections. For more information and to submit a request, please visit our Reference Services page.
The Austin History Center's mission is to procure, preserve, present and provide the historical records that make up Austin's unique story.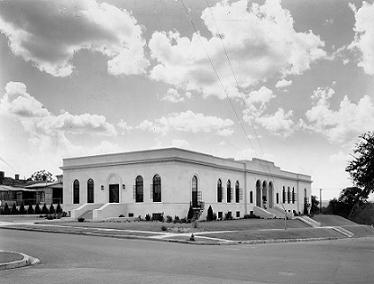 As the local history division of the Austin Public Library, the Austin History Center provides the public with information about the history, current events, and activities of Austin and Travis County. We collect and preserve information about local governments, businesses, residents, institutions, and neighborhoods so that generations to come will have access to our history. 
The Austin History Center's rich collections and expert staff support exhibits, programs, and research by the public in our Reading Room six days per week.
Watch a video about us to learn more.
Image: PICA 28189