Location & Hours
Wednesday:
10:00 am-6:00 pm
Thursday:
10:00 am-6:00 pm
Saturday:
10:00 am-6:00 pm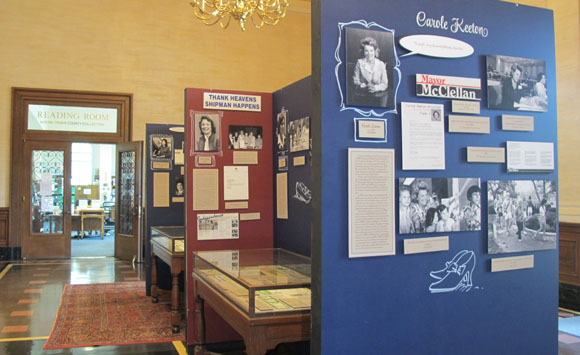 View of the "Backwards in High Heels" exhibit, 2014
The Austin History Center presents one to two large-scale exhibits related to Austin history each year. Two additional smaller photograph exhibits take place in the David Earl Holt Memorial Photo Gallery twice a year on a staggered schedule to ensure that there is always something exciting to see at the Austin History Center.
Our exhibits are created by AHC staff using our existing collections of photographs and documents. Our exhibits serve as an important vehicle for outreach to the community, as we often time them with anniversaries and other exciting events happening in the larger Austin area. Exhibits are always free and open to the public for viewing.
Check out what's showing now.