Our website is currently undergoing updates and some information may be temporarily unavailable or inaccurate. Please contact us by phone or email if you have any questions. We apologize for the inconvenience.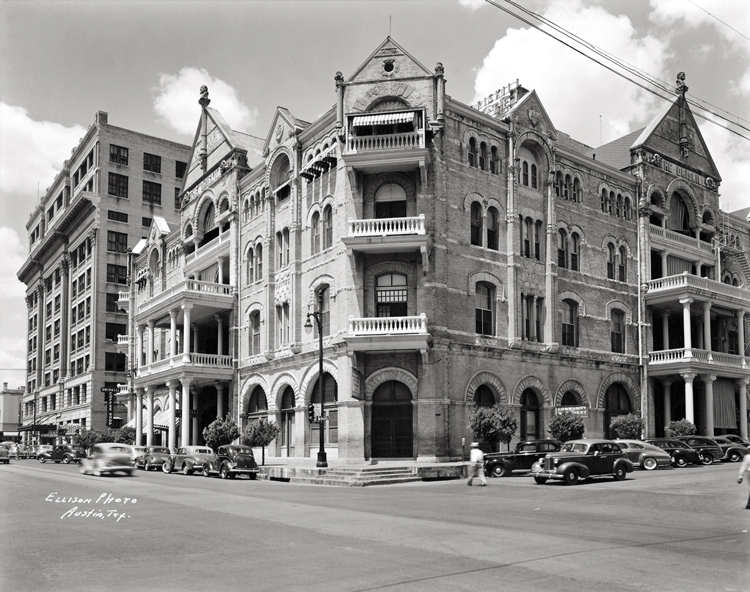 C09457
AF – Hotels, Taverns, Etc. – Driskill Hotel
The Driskill Hotel, the oldest operating hotel in Austin, was built in 1886 by Col. Jesse Driskill at a cost of $400,000. It featured 60 rooms including 12 corner rooms with attached baths, an electric bell system, steam heating, gas lighting, and a rotunda with a large domed skylight. Driskill charged over $2.50 a night at a time when most hotels cost 50 cents, and after a year he was forced to close the hotel. Ownership changed hands several times, and in the 1930s the original building was expanded. Future President Lyndon Baines Johnson met his wife Claudia Taylor at the hotel and later used it as his campaign headquarters. The hotel was slated to be demolished in 1969 but was listed in the National Register of Historic places and reopened in 1972.