Our website is currently undergoing updates and some information may be temporarily unavailable or inaccurate. Please contact us by phone or email if you have any questions. We apologize for the inconvenience.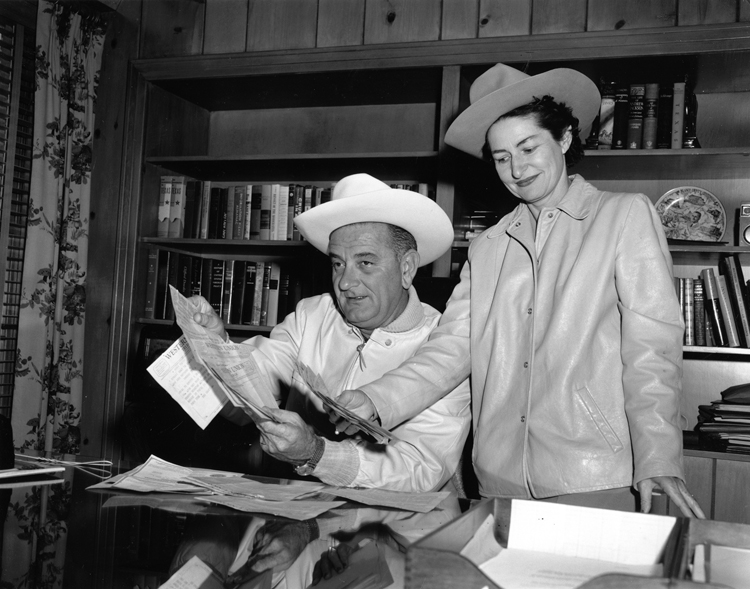 AS-59-25171-01, Austin American-Statesman Photographic Morgue
Biography – Johnson, Lyndon Baines
November 16, 1959
Then-senator Lyndon Baines Johnson and his wife Claudia "Lady Bird" Taylor Johnson don cowboy hats and leather jackets on their 25th wedding anniversary.