Location & Hours
Wednesday:
10:00 am-6:00 pm
Thursday:
10:00 am-6:00 pm
Saturday:
10:00 am-6:00 pm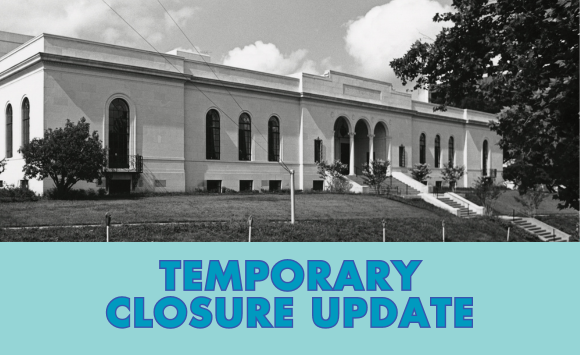 Temporary Closure Update
[Updated on September 25, 2023]
The Austin History Center building will be closed for interior renovations beginning October 2. We plan to reopen at 10am on Wednesday, November 1, 2023.
We will not be accepting Reproduction Orders from September 18 through October 23.
During this closure, we are committed to providing as much access to AHC collections as possible. AHC staff will be primarily working off-site, and some physical collections stored onsite may be inaccessible during this time, but many reference questions can be answered using online resources.
Actualización del cierre temporal
El edificio del Austin History Center (AHC) estará cerrado por renovaciones a partir del 2 de octubre. Esperamos abrir nuevamente a las 10 a.m. el miércoles 1 de noviembre de 2023.
No aceptaremos pedidos de reproducción empezando desde el 18 de septiembre hasta el 23 de octubre.
Durante este cierre, nos comprometemos a brindar el mayor acceso posible a las colecciones de AHC. El personal de AHC trabajará principalmente en forma remota y algunas colecciones físicas almacenadas en el sitio estaran inaccesibles durante este tiempo, pero muchas preguntas acerca de referencias se pueden responder utilizando los recursos de AHC en línea.
---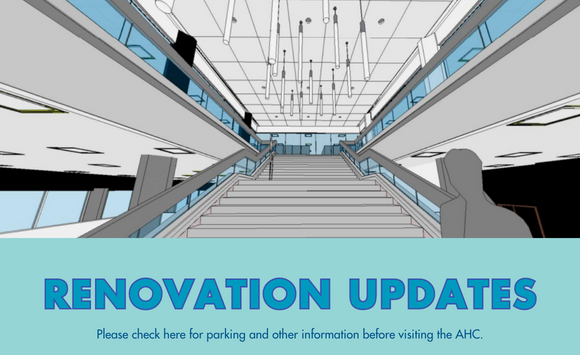 Renovation Update & Notice of Parking Changes
Construction on the Faulk Building and History Center Renovation is anticipated to wrap up at the end of 2023. Check out this report to find out more about the project.
Our parking lot is unavailable for the duration of the project. So for now, when you visit the AHC, you'll need to pay to park in a metered spot on a nearby street. Metered parking is free before noon on Saturdays and all day on Sundays. Additional information including parking and transportation options can be found at library.austintexas.gov/ahc/visit-us. Here's to a way better space when it's all over!
---

Join the Austin History Center in celebrating the Austin Hip Hop Honors Awards!
When: September 17th
Time: 2-5pm
Where: Austin Public Library, Special Events Center, 710 W Cesar Chavez St, Austin, TX 78701
In honor of the 50th Anniversary of Hip Hop the Austin History Center will recognize Austin Hip Hop performing artists. We are honoring some of our local DJ's, Lyricists, and Promotors who have contributed to the history of hip hop in the live music capital of the world!
Honorees Include:  Bavu Blakes, Cooly Girls, DJ Cassanova, FLOMOB, Hip Hop Mecca, MC Overlord, Mirage The Gr8, NOOK Turner, Stanley Cobble, and Tee Double.
Other Austin talent honoring those above are: Anastasia Hera, Pat G. and the Justice League, TJ the DJ, and Kydd Jones.
A special art exhibit will be on display starting at 1 p.m. from Bobby Dixon of KLCTVE (Kollective Fusion)