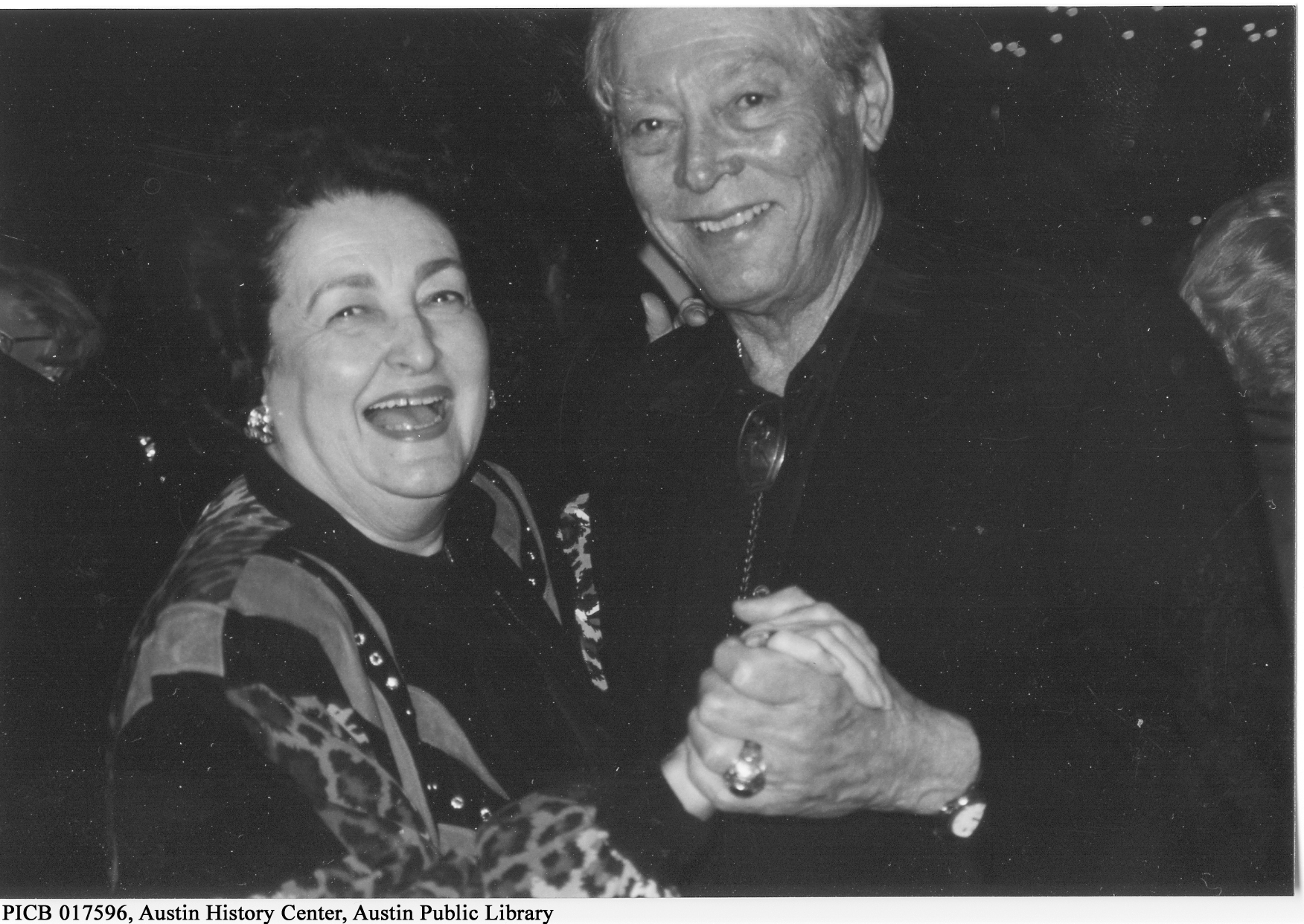 Sue and Frank McBee, PICB 17596
Throughout his career Frank McBee has consistently and unfailingly been "Mr. Austin" in industrial development, not only pioneering and steadily increasing industrial jobs through his own firm, but responding to every call for his leadership.... �J. Neils Thompson
In a city proud of its status as Silicon Hills, it is a significant achievement that Frank McBee has been called the "godfather of high tech in Austin" and "dean of Austin high tech." Not only did he help found Tracor Inc. in 1955, he helped manage its growth into Austin's first home-grown company to be listed on the New York Stock Exchange. He also encouraged more than 20 former Tracor employees to start their own companies, fueling the development of this now exploding sector of Austin's economy.
The eldest son of South Austin Justice of the Peace Frank McBee Sr., he studied engineering at the University of Texas and taught mechanical engineering there from 1946 to 1953. He also supervised the mechanical department at UT's Defense Research Laboratory (now the Pickle Research Center) from 1950 to 1959. With his wife Sue, McBee was active in educational, arts, and historic preservation efforts and was named "Austinite of the Year" in 1986. Extensive records of Tracor activities are preserved in the archives of the Austin History Center.
Return to Defining Legacies: For Love of Austin.