Our Community, Our Voice: Photographs from The Villager Newspaper
Our Community, Our Voice: Photographs from The Villager Newspaper
On view in the David Earl Holt Gallery, January 30 - April 19, 2020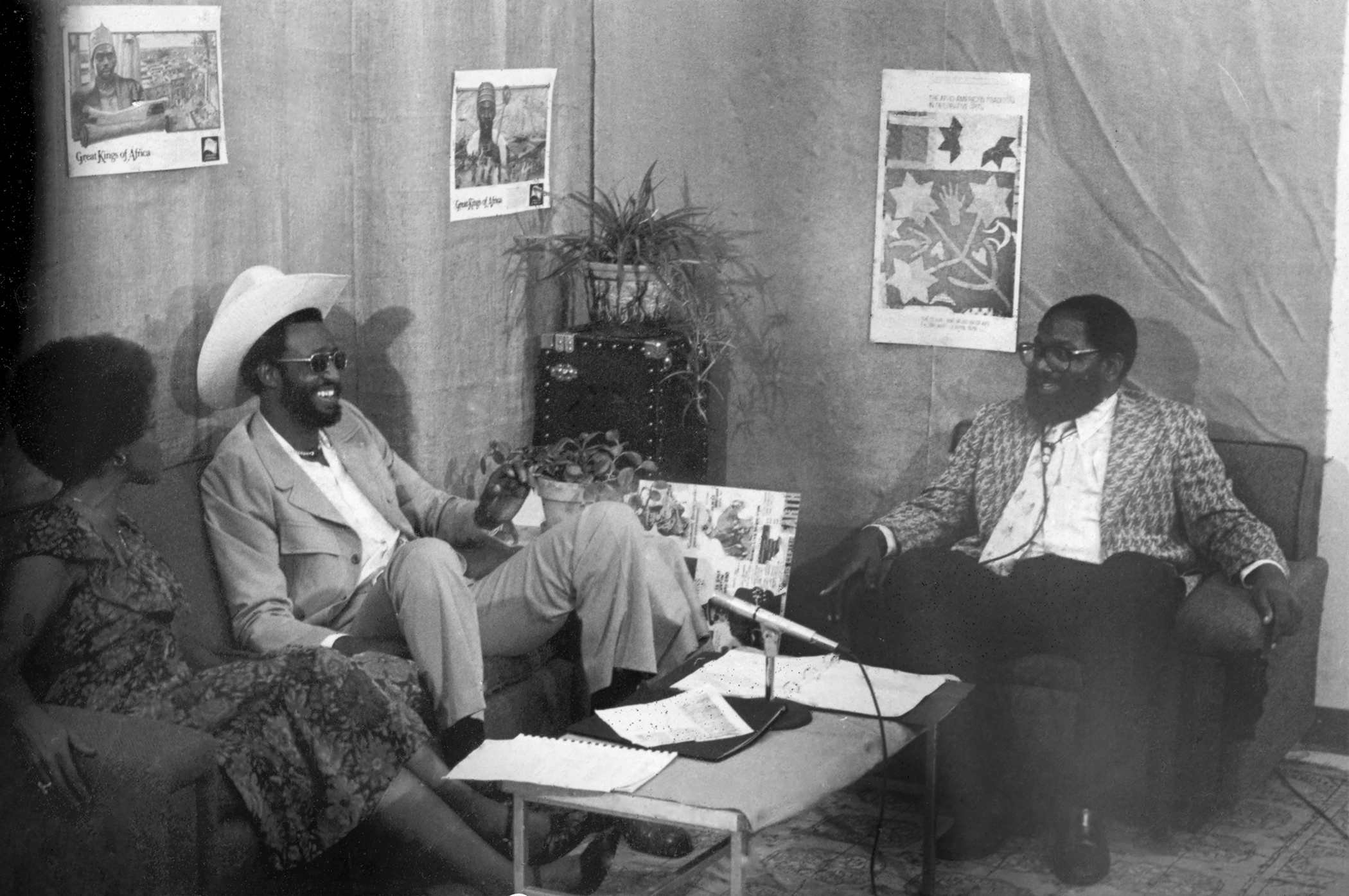 Tommy Wyatt conducts an interview in The Villager offices. AR-2001-002-W119
Since first publication in 1973, The Villager has served as a free community service weekly with an emphasis on news about Austin's African American community. Publisher Tommy L. Wyatt has made it his mission to report positive news about the black community, countering the negative narrative about African Americans historically reported by mainstream media outlets. Wyatt wanted to create a space for the community to speak for themselves and for every community member to have access to the news. The Villager has been in continuous publication since its founding with a weekly print run of 6,000 issues, a treasure of Austin's black community for 46 years and counting.
Our Community, Our Voice: Photographs from The Villager Newspaper presents a selection of photographs from The Villager Newspaper Photograph Collection (AR.2001.002) that capture local community members in striking images, illustrating the vibrancy of Austin's black population. Marching bands, community leaders, theater groups, protests, musicians, churches, and neighborhood groups portray life in black Austin through the decades.
The collection is comprised of nearly 5,000 photographs taken and received by The Villager for publication and dating from the 1970s to 2010. The photographs document the people, events, businesses, and organizations in the African American community in Austin and Texas during the late twentieth and early twenty-first centuries. Of particular interest are the large number of photographs that feature individuals active in the social, business, religious, and political life of the African American community in Austin, especially East Austin, and Texas. African American business owners, community leaders, and activists are represented as well as many black and Hispanic politicians who sought the coveted Villager endorsement in local races. The full collection is available to view in the Austin History Center Reading Room, along with issues of The Villager dating back to 1973.
Join us for the opening reception of the exhibit on January 30, 2020 from 6:30-8:00 pm. The reception is free and open to the public and light refreshments will be served.
The opening reception will also serve as the kick-off for the Austin History Center's inaugural African American Genealogy Conference, Growing Your Roots. Representatives will be on-site at the opening reception to register attendees for this free, 4-day event.
Our Community, Our Voice: Photographs from The Villager Newspaper will be on display January 30 – April 19, 2020.