Our website is currently undergoing updates and some information may be temporarily unavailable or inaccurate. Please contact us by phone or email if you have any questions. We apologize for the inconvenience.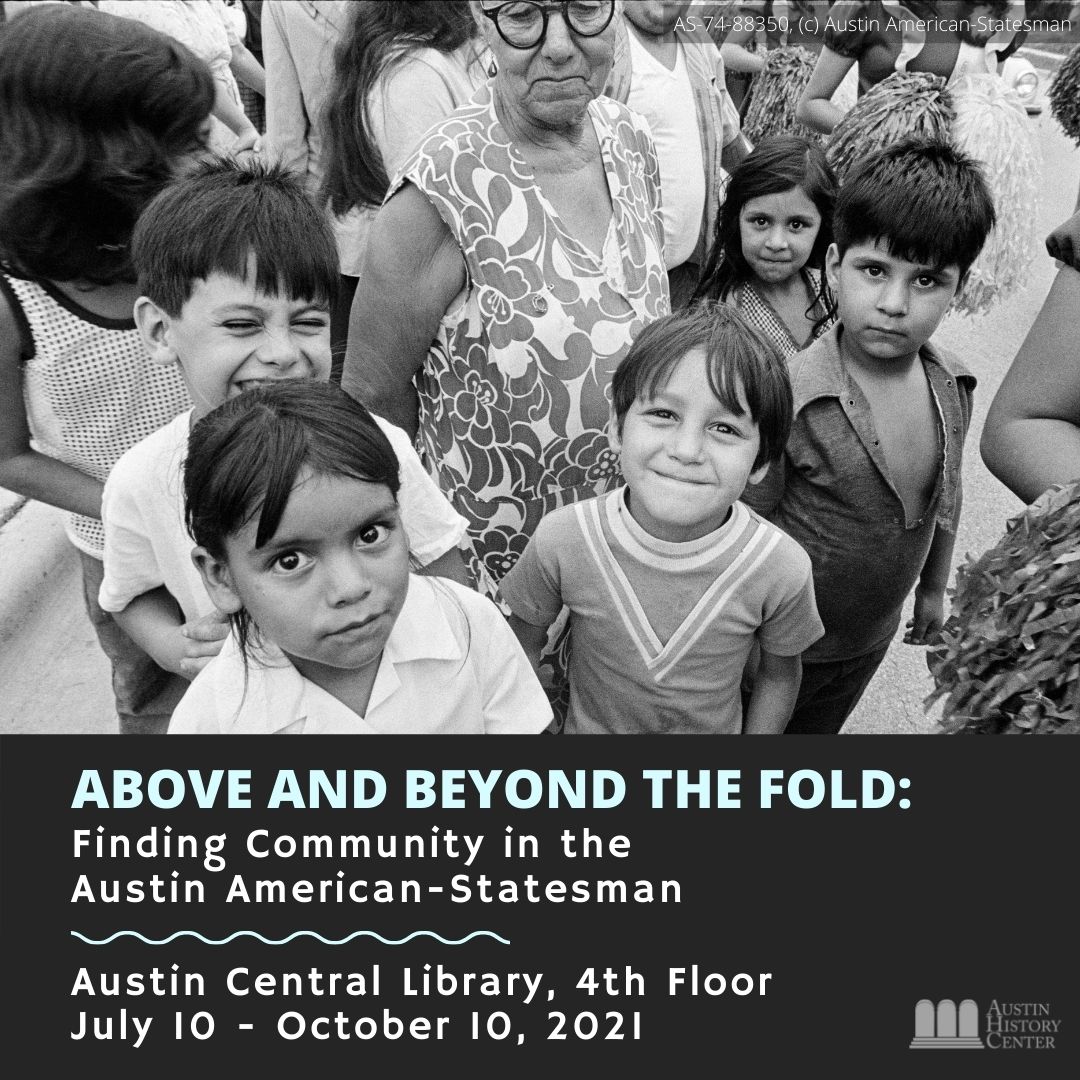 Above and Beyond the Fold: Finding Community in the Austin American-Statesman
Above and Beyond the Fold: Finding Community in Austin American-Statesman presents a selection of photographs which uplift narratives of pride, laughter, and building intergenerational community within Austin's communities of color. All images were produced as part of the ongoing project, "Communities of Color in the Austin American-Statesman Photo Morgue: A Digitization Survey." The Austin American-Statesman Photographic Morgue Collection (AR.2014.039) contains hundreds of thousands of negatives taken by staff photographers between 1958 and 1982. The survey aims to digitize thousands of negatives documenting Austin's African American, Latinx, and Asian Pacific American communities. This initiative is funded by a TexTreasures Grant made possible by the Institute of Museum and Library Services and the Texas State Library and Archives Commission.