Our website is currently undergoing updates and some information may be temporarily unavailable or inaccurate. Please contact us by phone or email if you have any questions. We apologize for the inconvenience.
Train Tracks: A Journey on Austin's Railways
Austin's First Train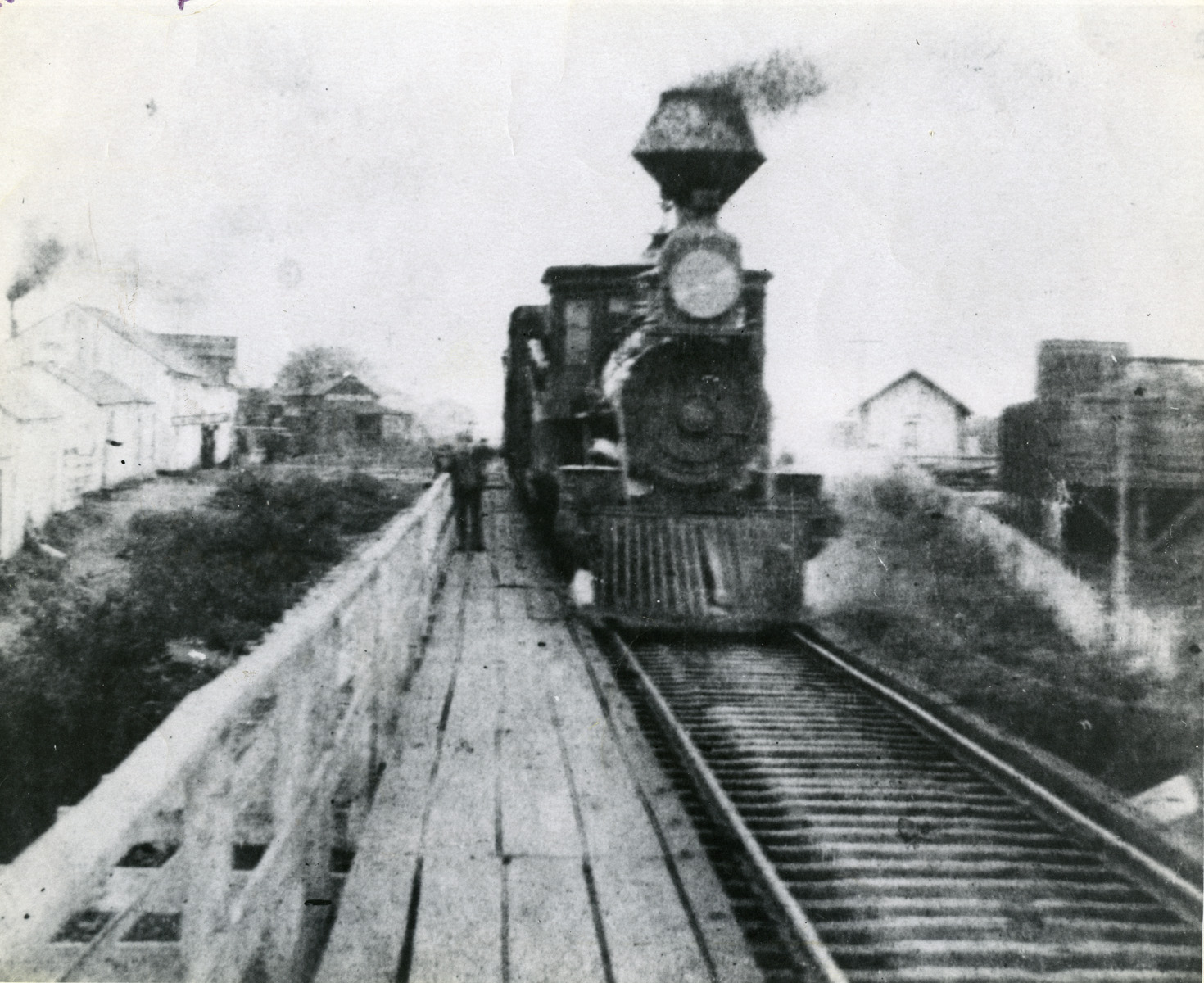 The first train arrived on December 26, 1871 in Austin. The steam locomotive of the Houston & Texas Central Railway Company made a brief stop on the Waller Creek bridge before proceeding along tracks that were completed the previous day (on Christmas). [PICA 18441]
Click through the gallery of thumbnail images below for more information about the history of the train in Austin.