Location & Hours
Wednesday:
10:00 am-6:00 pm
Thursday:
10:00 am-6:00 pm
Saturday:
10:00 am-6:00 pm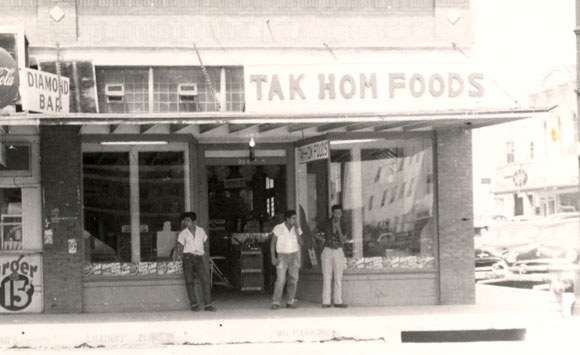 Tak Hom Foods, undated, AR.2008.005(139), Wong Family Papers
Asian American Community Archivist
The Austin History Center's Asian American Community Archivist Program actively collects archival materials from Asian communities in Austin and Travis County through outreach efforts and programming. We give presentations, conduct research and oral history interviews, coordinate programs and events, provide reference service to the public, and are a subject specialist in the history of Austin's Asian American community.
---
Asian American History in Austin
Asian Americans make up over 7% of Austin's overall population, and their communities are only growing throughout the city. The history of Austin's Asian American community is tied to both state and national narratives of Asian American migration, settlement, and community formation. Austin's Asian American heritage connects to many aspects of a broader history including early Chinese American railroad labor, Japanese American farming, U.S.military relations with the Phillipines and China, Japanese American internment, the Vietnam War and refugee communities, post-1965 immigration, and the 1980s technology boom. Though most of Austin's Asian American population came here within the past 30 years, much of this history along with earlier histories remain undocumented. In order to recover the history of Asian Americans in Austin, we rely on the Asian American community of Austin to share their histories with us so we can collect, preserve, and share their histories for all future generations.
---
Resources
Our Asian American Resource Guide provides a general overview of all archival materials at the Austin History Center that pertain to the Asian American community. The materials in the resource guide are arranged by collection unit of the Austin History Center. Within each collection unit, items are arranged in shelf-list order. To access these items, please visit the Reading Room at the Austin History Center.
To learn more about the early history of Chinese Americans in Austin, you can also watch KLRU's Austin Revealed, Pioneers From the East series that highlights the Austin History Center's Asian American community archive program with three episodes narrating the stories of three of the first families of Chinese origin to settle in the Austin area.
---
Past Projects & Exhibits
Selections from the following Asian American Community Archivist exhibits are available online: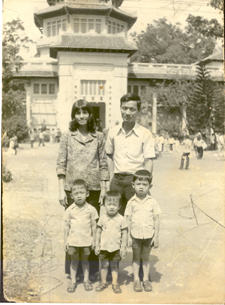 Focusing on the history, transition, and contributions of local Vietnamese Americans in Austin, the exhibit "Vietnam to Austin: Restoring Community" included powerful personal stories shared by many individuals through oral histories, photographs, and personal records. In partnership with the Vietnamese American Heritage Foundation, the exhibit was on display at the Austin History Center from February 21 to July 17, 2009. Image: Nguyen Family Papers (AR. 2009.056)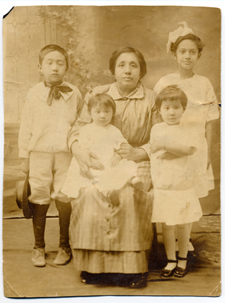 The photo exhibit "Pioneers from the East: First Chinese Families in Austin" featured the history of five of Austin's earliest Chinese American families. The exhibit was displayed at the Austin History Center from April 27 to October 17, 2010. Image: Sing Family Papers (AR.2008.002)
---