Location & Hours
Wednesday:
10:00 am-6:00 pm
Thursday:
10:00 am-6:00 pm
Saturday:
10:00 am-6:00 pm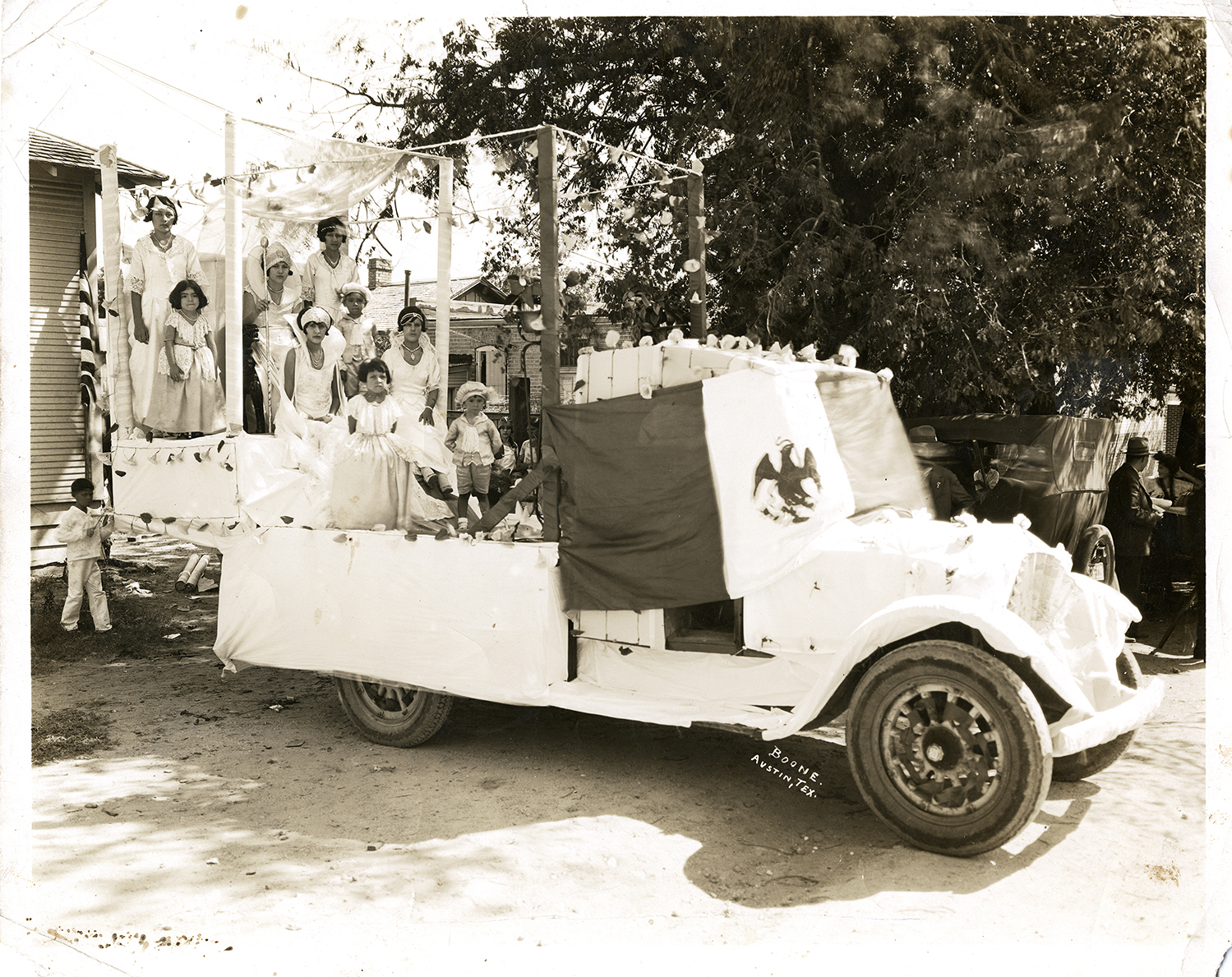 Indigenous & Latinx Community Archivist
The Austin History Center's Indigenous & Latinx Community Archivist, Marina Islas, serves as an educational resource for the community in various capacities. Their main charge is to collect, preserve, and promote the histories of Austin's Latinx communities. Additionally, Marina's expertise includes: Latin America; gender and migration; social geographies; pre K-12 curriculum development; critical participatory action research; and creative learning strategies.
Marina is available by appointment to facilitate participatory workshops, conduct oral history interviews, coordinate programs and events, provide reference service to the public, and act as a subject specialist in the history of Austin's Indigenous and Latinx communities.
For more information, please contact Marina by e-mail marina.islas@austintexas.gov or by phone 512-974-7498
Sources of Information About Latinoa/e/xs and Mexican Americans in Austin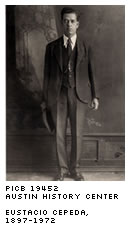 The Latinx Resource Guide contains valuable materials about Austin's Latino/a/e/x American communities, with a heavy emphasis on the Mexican American community. There is much that remains to be documented. The materials in the resource guide are arranged by collection unit of the Austin History Center. Within each collection unit, items are arranged in shelf-list order. To access these items, please visit the Reading Room at the Austin History Center.
Significant gaps in the Latino/a/e/x Communities collection remain and continued work to fill the gaps is needed. In order to assist in building the collections, the final section of the bibliography lists "Under-documented Areas of Interest." This detailed listing of topics and people about which additional material is still needed at the History Center is intended to alert the public to these specific needs in the collection as well as inspire donations of materials.
Sources of Information About Native American and Indigenous Peoples in Austin
The Native American & Indigenous Resource Guide provides a brief overview on the shared histories of Native Peoples in Austin as well as a detailed list of the various resources available within our collections. The histories of Native Peoples is an underdocumented subject within the AHC's collections and we are seeking ways to resolve this issue.
We are currently working on a project to help raise awareness of the Native American people who have positively contributed to Austin's history. Please, watch our social media pages for updates soon. If you're interested in being part of the planning, have recommendations, or would like to know more about this program please contact Marina at marina.islas@austintexas.gov.
Projects & Exhibits
SOY AUSTIN, SOY TRAVIS COUNTY
Do you know any Latin American artists who call Austin or Travis County home?
The Austin History Center is seeking nominations for Latino/a/e/x Artists whose histories should be included in our archives!
All nominated artists will be considered for inclusion in our archives. Some of these artists will be celebrated through a traveling exhibit, "Soy Austin, Soy Travis County."
We are accepting nominations through October 15th.
To learn more about this project please visit: Soy Austin Soy Travis County
DOVE SPRINGS ORAL HISTORY PROJECT
The history of Dove Springs is an under-documented area within the Austin History Center's archives. Dove Springs is predominantly Latinx and Black neighborhood in Austin whose histories are threatened by rapid gentrification of the area. Throughout this project, we will train community members on oral history interviewing, recruit community members to participate, conduct oral history interviews with Austin residents who have significant history within the Dove Springs neighborhood. Deposit these oral histories and corresponding materials within the Austin History Center's archives.
An Oral History Training Workshop will be held at the Southeast Branch Library on Saturday, September 23, 2023.
DOVE SPRINGS ORAL HISTORY WORKSHOP
The Austin History Center invites you to join us for a FREE Oral History Workshop:
• Enjoy yummy deli wraps, snacks, and pan dulce

• Hear about resources at the Austin History Center

• Learn the basics of oral history projects

• Practice interviewing a friend

• Consider joining our team for an oral history project!
When? 12:30 PM–4 PM
Saturday, September 23, 2023
Where? Southeast Branch
5803 Nuckols Crossing Rd, Austin, TX 78744
Questions? Contact Marina at marina.islas@austintexas.gov
AUSTIN CHICANO HUELGA ORAL HISTORY PROJECT
We are working with Preservation Austin to bridge the gap in historical documentation of Austin's Chicano Huelga and the broad Chicano movement in Austin during the 1970s. If you or someone you know are interested in having an oral history interview to be deposited in our archives, please contact Marina at: (512) 974-7498, or marina.islas@austintexas.gov
TRIBUTE TO LA MUSICA CHICANA ORAL HISTORY PROJECT (AR.2021.037)
Austin, Texas is considered the "Live Music Capital of the World." The purpose of Tribute to la Musica Chicana: Community Oral History Project is to fill a gap in Austin's music history regarding the impact of Chicana music during the 1960s and 1970s. Thanks to the Bronze Community Band Project and a Humanities Texas Major Grant for Community Projects our community researchers collected 25 oral history interviews between 2020-2022. Our community researchers were able to complete the majority of these interviews virtually. The interviews have been transcribed and are currently undergoing review to ensure the transcripts match the interviews and will be available to researchers when that process is complete. We hope to continue our work with additional oral history interviews and a celebratory event in the future.
EMMA S. BARRIENTOS MEXICAN AMERICAN CULTURAL CENTER (ESB-MACC) ORAL HISTORY PROJECT
A goal of this oral history project was to document and honor many of the individuals who played a significant role in the decades-long struggle leading to the creation of the Emma S. Barrientos Mexican American Cultural Center (ESB-MACC), while also exploring the growth and obstacles experienced throughout the process. Included in this collection are the preserved oral histories of 28 stakeholders, including transcripts, audio and some video. The archival collection (AR.2015.012) also includes newspaper clippings and articles from 1970-2012 depicting the socio-political and cultural landscape of the times. Read more and hear the oral histories.