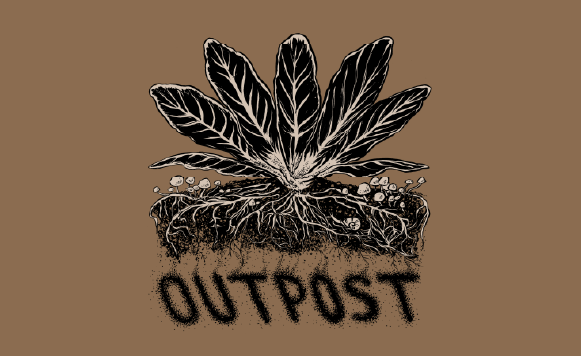 Outpost
Sarah Welch
schedule
Saturday, December 11, 2021 - Friday, January 14, 2022
placeCentral Library - 710 W. César Chávez St.
Gallery (2nd Floor)
About the Exhibit
The Outpost reading room at APL exhibits a collection of drawings, sculptures, and backdrop paintings staged alongside Welch's self-published comic book series, Holdouts. The story peers into a future where the US Gulf coastline has shifted dramatically inland, coastal states have been left without a governing body, and only a small, scattered populace remain, each navigating an unpredictable and harsh biome.
Reception: December 11, 2021, 2 – 4 PM
About the Artist
Sarah Welch is an artist and comics-maker in Houston, Texas. She is a regular collaborator with letterpress & risograph imprint, Mystic Multiples and past organizer with Zine Fest Houston.