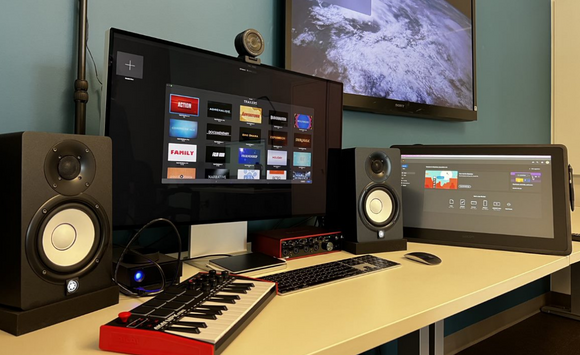 *Scheduled to open July 2023! This page will be fully updated shortly before opening.*
APL Innovate is Austin Public Library's digital makerspace for collaboration and creation. We are providing community access to state-of-the-art computer hardware and software to create digital content such as podcasts, videos, 3D renderings, music, and more. From Apple to Windows, Adobe to Audacity, APL Innovate gives you the tech tools to polish your digital content and upskill your digital craft.
Ready to #MakeItAtAPL?
Location & Hours
The digital makerspace is comprised of the Innovation Lab (Room 523) and the Innovation Lounge, both located on the 5th floor of the Austin Central Library.
Address
Austin Central Library - 5th Floor
710 W. Cesar Chavez St.
Austin, Texas 78701
Operating Hours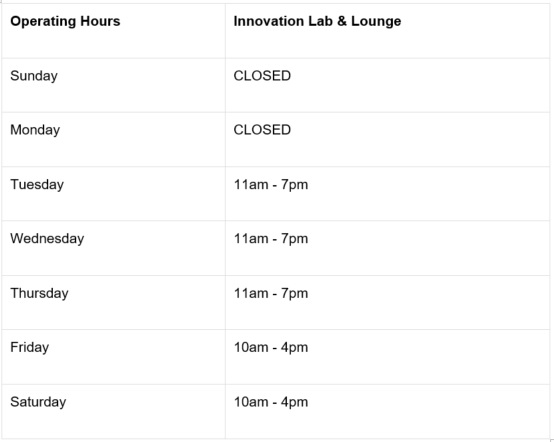 Reserve a Makerspace Computer
The library's Use Rules apply to the Innovation Lab (Room 523) and Innovation Lounge or when using any resources related to APL Innovate. Please refer to the library's Use Rules before using these spaces.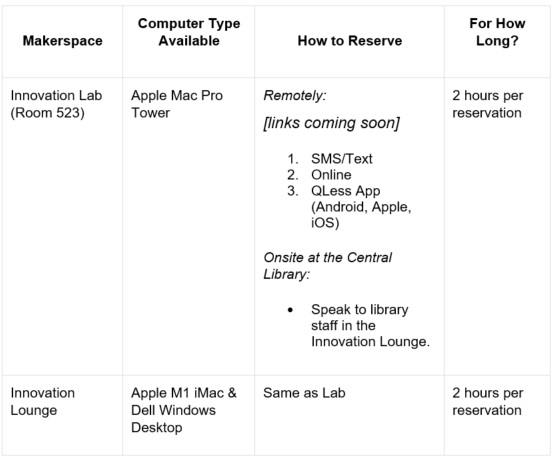 Contact the Library's Makerspace Staff:
Software Available
List coming soon!
APL Volumes
APL Volumes, the podcast for book lovers, is produced and edited in the Innovation Lab. New episodes were released on itunes, spotify, iheartradio, and other podcast platforms starting in March 2023.