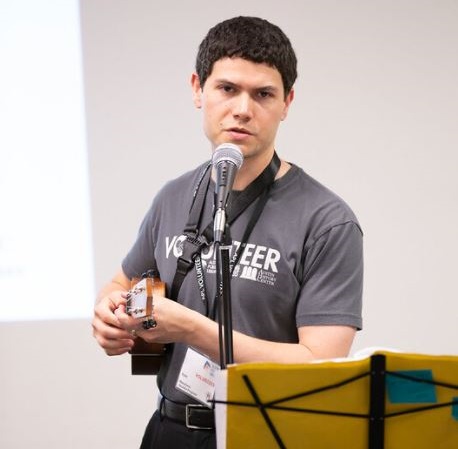 Volunteer With Austin Public Library
January 2022 Update: In response to the ongoing COVID-19 pandemic, Austin Public Library is continuing to limit volunteer opportunities to those who were volunteering prior to the pandemic. For more information and how you can be added to a volunteer waitlist in the meantime, please click here. We hope to begin tapping into this waitlist soon.

The Austin Public Library is currently accepting returning volunteers to resume volunteer services. New volunteer applicants are also welcome to apply and be placed on a wait list as we reintegrate volunteers into our libraries.
Please click on the links on the left hand side to learn more about volunteering with APL.

The mission of Volunteer Services is to invest in our community by providing a dynamic volunteer program with engaging and enriching experiences that strengthens and supports the commitment of the Austin Public Library. Volunteers are an integral part of our team and are a valuable asset to the APL system. With volunteer positions to match most schedules and interests, we are confident you will find the Austin Public Library a highly rewarding place to serve.
Austin Public Library does not offer one time-service projects for group volunteers. The following organizations currently offer volunteer opportunities for groups during the pandemic:
Contact Volunteer Services Coordinator Paul Lopez at 512-974-7443 (Relay Texas 711) or APL.Volunteers@austintexas.gov to learn more.
Find additional ways to invest in the Library community by visiting our Support the Library page.