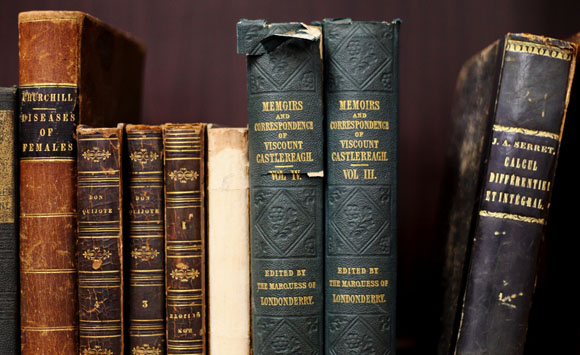 You make Recycled Reads sustainable!
Recycled Reads receives all of Austin Public Library's discarded material, as well as donations from the public. We sell, recycle or repurpose this material, and all our proceeds benefit the Austin Public Library. 
Volunteer for the bookstore or get more information about volunteering for the Austin Public Library.
The bookstore accepts anything printed or recorded, except magazines as well as e-readers and tablets.
For the safety of our staff and volunteers, donated items should be in sturdy grocery bags or standard sized boxes that you do not mind parting with. If the quantity to be donated is more than 10 boxes, please call to make an appointment. This ensures we have the staff available to receive it. You can make an appointment by calling (512) 974-7460.
For security reasons, we cannot accept donations outside of days or times listed above, and we are not allowed to touch items left outside of our door. 
Small donations (two bags/small boxes) may also be taken to any of the Austin Public Library branches.
Check out the Recycled ReadseBay online storefront, open 24/7 and featuring collectibles and unique items. Check out the Recycled Reads Alibris and online storefronts, open 24/7 and featuring collectibles and hard-to-find books.
Searching for something specific? Send us an email at recycled.reads@austintexas.gov or give us a call during business hours.
All proceeds directly benefit the Austin Public Library