Location & Hours
Tuesday:
10:00 am-6:00 pm
Wednesday:
10:00 am-6:00 pm
Thursday:
11:00 am-7:00 pm
Saturday:
10:00 am-6:00 pm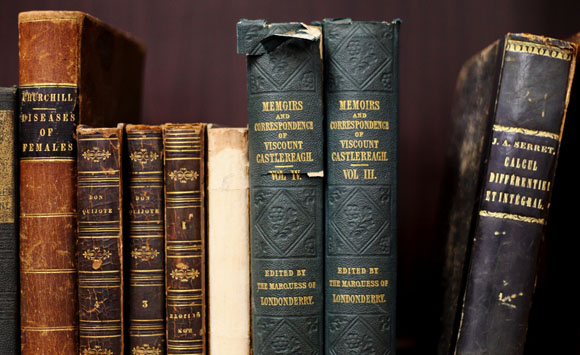 You make Recycled Reads sustainable!
Recycled Reads receives all of Austin Public Library's weeded material, as well as donations from the public. We sell, recycle or repurpose this material, and all our proceeds benefit the Austin Public Library.
Donations:
Anytime during open business hours - two grocery bags or standard boxes (e.g., copy paper or banker's) or less
All other by appointment only: recycled.reads@austintexas.gov
We do not pick up donations.
The bookstore accepts:
All printed material except for magazines
CDs and LPs
DVDs and Blu-Rays
Art and ephemera
Complete board games and puzzles
VHS
Audio Cassettes
Please call if you have other specific items to donate.
The bookstore does not accept:
We cannot accept materials that are insect infested or moldy. Donated items should be in sturdy grocery or reusable bags (no trash bags), or standard or smaller sized boxes (e.g., copy paper, banker's) that you do not need returned.
For security reasons, we only accept donations during open business hours and by appointment. We are not allowed to touch items abandoned outside of our doors. To make an appointment, email us at: recycled.reads@austintexas.gov
Sales:
We sell books, recorded material, art, ephemera, games, puzzles and more! Most of our items are priced $2 and under. Please visit our 5,000 square foot bookstore to find your next treasure.
Volunteer for the bookstore or get more information about volunteering for the Austin Public Library.
For additional inquiries, please contact us at:
bookstore: 512-974-7460
5335 Burnet Rd.
donations: recycled.reads@austintexas.gov

If you had previously left a voicemail and we missed the message, we apologize and request that you contact us by email.