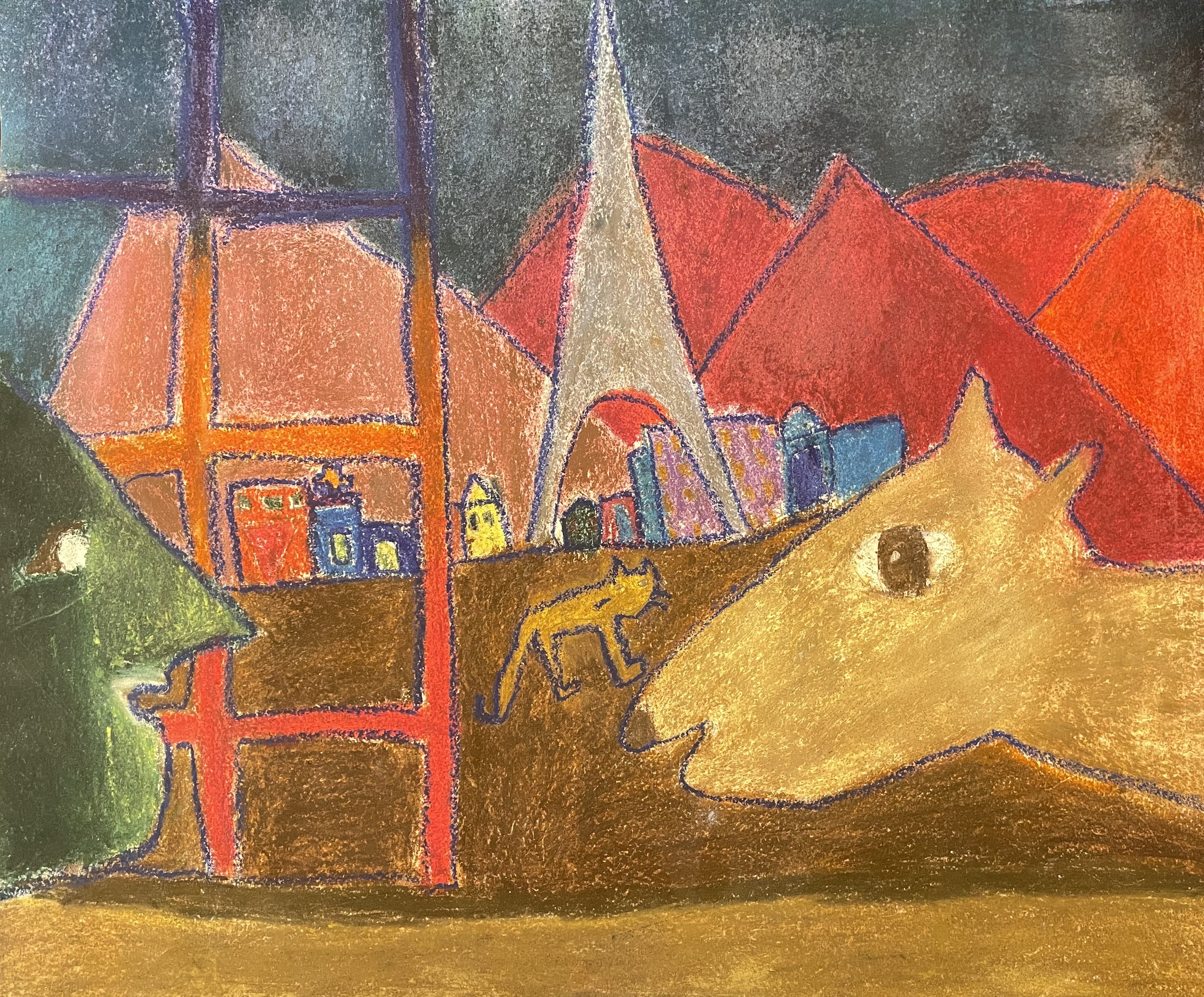 Magical Messes: Elena's Mysterious Art Adventures
Elena Lu
schedule
Tuesday, October 17, 2023 - Monday, January 15, 2024
placeCentral Library - 710 W. César Chávez St.
Youth & Family Atrium (3rd Floor)
About the Exhibit
Central Library proudly hosts emerging young artist, Elena Lu for an exhibit of artwork in our Tween Lounge, located in the 3rd floor Youth Area.
ARTIST STATEMENT:
Hi there! I'm really excited that you're at my awesome art exhibit! I'm Elena, and I'm a 3rd Grader. My art is all about the crazy and magical things that happen when I'm around.
Can I tell you a secret? I've got this really interesting (or maybe not-so-interesting) talent where I accidentally make messes. Like the time I spilled milk all over the floor, or when my ice cream decided to drop from my cone, or even when my shoelaces tried to trip me up!
But you know what? These things have a way of turning into adventures. In my art, I've tried to catch those wild and funny moments. I used the brightest colors I could find, just like the colors in my imagination.
My paintings might not look as perfect as grown-up ones, but that's okay. Life's not perfect either, right? Like when you want to draw a straight line but it turns all squiggly – that's like life's little surprises. And hey, it's okay to laugh at those surprises.
So, when you check out my art, I hope you feel the giggles and the wows that I feel. Maybe you'll see a splash of paint that looks like the ice cream incident! Life's a big, wonderful journey, and in my art, I'm sharing the wacky, messy, and imaginative parts of it.
Thanks for coming to see my art show!
Hugs and high-fives,
Elena
About the Artist
Hi, I'm Elena, a super awesome 9-year-old artist from Austin! My art is all about imagination – a magical ride through my brain, the coolest thing ever. When I paint, it's like tossing happiness to everyone who sees my art. Bright colors are my thing; they join together on my canvas, making amazing art that catches your eye.
I love using wonderful watercolors and amazing acrylic paints. Watching my dreams come alive on paper is like a party for my thoughts and feelings! Art is like a happiness machine, don't you agree?
Image credit
Elena Lu, Looking at the Past