Location & Hours
Tuesday:
10:00 am-6:00 pm
Wednesday:
10:00 am-6:00 pm
Thursday:
11:00 am-7:00 pm
Saturday:
10:00 am-6:00 pm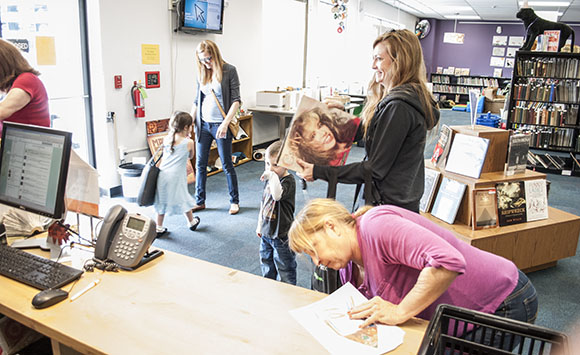 Since opening its doors in 2009, Recycled Reads has focused on its main mission of helping the City of Austin push towards its Zero Waste Initiative. We extend the life of materials weeded from the Austin Public Library and donated by the community. On average we process over 20 tons of material each month. As of our 10th Anniversary in 2019, Recycled Reads had diverted over 3,600 tons of material from landfills.
Recycled Reads has a small staff and greatly relies on our awesome and dedicated volunteers. We cannot offer our services without those who perform the daily operations of bringing in donations, sorting, shelving, and other projects.
In 2014, we completed a project partially funded by an Institute of Museum & Library Services (IMLS) Sparks! Ignition Grant for Libraries to encourage libraries to adopt more sustainable weeding and disposal practices in a project called Sprouting Green Weeding Practices Web-Based Training.
Want to know more? Check out our FAQ.