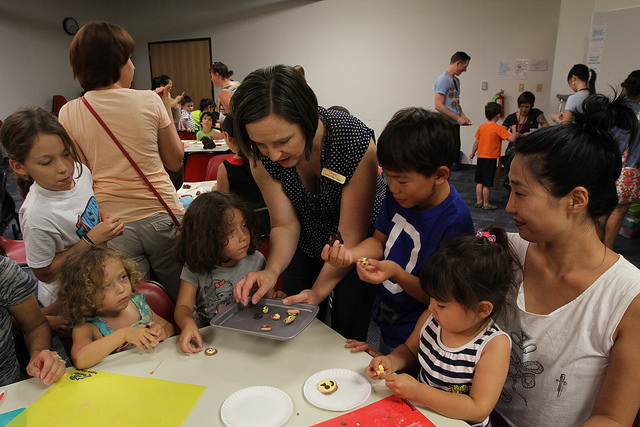 Join Library Support Groups
We are lucky to have local organizations whose missions are focused on supporting the Library and the City of Austin. Both the Library Foundation and the Austin History Center Association and their members provide valuable resources for APL. Visit their individual websites to learn more.
Austin Public Library Friends Foundation
The Austin Public Library Friends Foundation is committed to building a broad base of support for the Library. The Foundation works to increase awareness about the Library and its importance to the community and raises funds through individual donations, corporate sponsorships and foundation grants. Funds are used to provide programs, equipment and collections at the Austin Public Library.
Austin History Center Association
The Austin History Center Association is devoted to providing support to the Austin History Center, the local history collection and archives for the City of Austin. They raise funds that help the Austin History Center fulfill its mission to procure, preserve, present and provide the historical records that make up Austin's unique story.
Library Commission
Interested in getting involved in the operation of the City of Austin? The Library Commission enables citizens to participate in Austin's government processes relating to the Library. The commission meets once a month and makes recommendations to the City Council on matters relating to the establishment, maintenance and operation of the public libraries. (Section 2-1-150 of the City Code.)