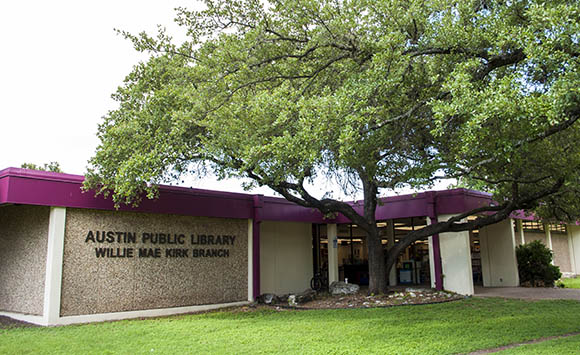 Willie Mae Kirk Branch
512-974-9920
3101 Oak Springs Dr.
Mobile printing is available at the Willie Mae Kirk Branch. Please visit library.austintexas.gov/awkprint for more information and to submit a job.


Mobile Printing - Willie Mae Kirk Branch
The Oak Springs Branch was renamed the Willie Mae Kirk Branch after Mrs. Willie Mae "Ankie" Kirk, a woman who has donated most of her life to public service in the Austin community. Through her 12 years as a Library Commissioner, Kirk worked tirelessly to improve Library facilities and was a champion for all of APL's branches.
The Willie Mae Kirk Branch is located in Council District 3 of the City of Austin.
Mobile Printing by Location