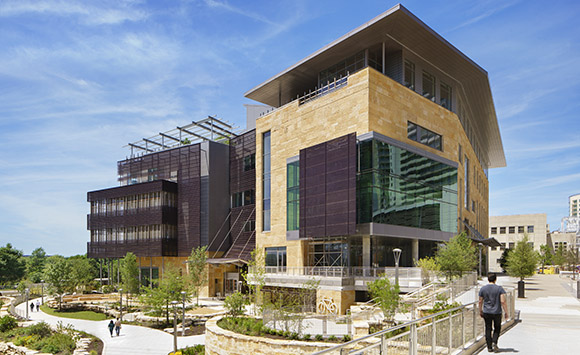 Pay to Park
The Austin Central Library features two levels of underground parking with 140 public parking spaces. The entrance is on West Avenue. The parking garage opens when the Library opens (check our locations page for current opening times) and is enforced 24/7. Parking is not validated. If the lot is full try City Hall or use your favorite parking app.
Parking Rates
$0.00 0 up to 1 hour
$5.00 Over 1 hour up to 2 hours
$9.00 Over 2 hours up to 4 hours
$11.00 Over 4 hours up to 7 hours
$13.00 Over 7 hours up to 10 hours
$15.00 Over 10 hours up to 12 hours
$30.00 Over 12 hours or lost ticket
Street Parking
There is metered street parking on nearby streets. City pay stations accept credit cards, debit cards, and change. See the City of Austin's Parking page for more information.
PDF Map of Downtown Parking Options
Bus Routes
Call Capital Metro at (512) 474-1200 or visit capmetro.org/planner to find the most direct route.
Biking
The Central Library connects directly to both the Ann and Roy Butler Hike and Bike Trail and the Lance Armstrong Bikeway. There are numerous free places to park bikes surrounding the Library.