Our website is currently undergoing updates and some information may be temporarily unavailable or inaccurate. Please contact us by phone or email if you have any questions. We apologize for the inconvenience.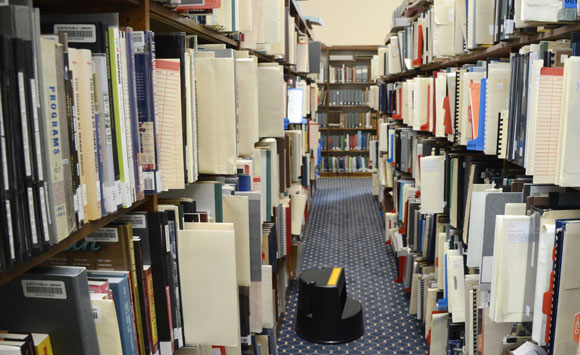 AHC General Collection stacks
The Austin History Center general collection contains more than 22,000 items, including books, local government documents, and unpublished reports documenting the history and current activities of Austin and Travis County. The items in the general collection are searchable in the Austin Public Library Online Catalog.
Books, Directories and More
Our books and unpublished reports include:
Books about Austin and Travis County
Some books by local authors
Transcriptions of oral history interviews
Church and social club directories
City directories
Austin File Chronological
Annals of Frank Brown
Yearbooks from local schools and universities
Local business sources are popular and include:
Business directories
Statistical reports
Market surveys
Chamber of Commerce publications
Annual reports of local companies and non-profits
Government  Documents 
The Austin History Center serves as the official repository for the records of the City of Austin. We also have some documents from other local government entities. Our government document collection includes:
Census for Travis County
Budgets
Environmental reports
Minutes for various boards and commissions--see also the recordings collection.
Internment records
Annual reports for City departments
City Council Minutes--see also the recordings collection