Location & Hours
Wednesday:
10:00 am-6:00 pm
Thursday:
10:00 am-6:00 pm
Saturday:
10:00 am-6:00 pm
The Austin History Center has partnered with several other organizations to digitize some of our holdings and make them available online. Read about them below. A selection of materials from our collections is also available on our Austin History Center Digital Collections site. Online photo collections are described here, and you can also use other databases and online reference tools. Our online exhibits have additional digitized materials. For digital audio content visit our Soundcloud page, and to view some of our videos visit our YouTube page.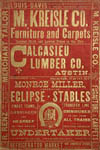 Austin city directories from 1872-73, 1877-78, 1881-82, 1885-86, 1889-90, 1897-98, 1906-7, 1912-13, 1918, and 1922 are scanned and searchable online through the Portal to Texas History.
The O. Henry Collection consists primarily of the short stories of William Sydney Porter (1862-1910), written under his pseudonym O. Henry. Each story is available as it first appeared in the popular magazines of the day, and these and other stories published posthumously can also be found in first edition compilation books, and later as part of his collected works. The online sampling also includes some legal documents, photographs, letters, postcards, and other ephemera.
Pease, Graham and Niles Families Papers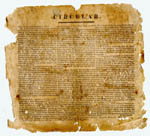 The Pease, Graham, and Niles Families Papers consist of materials related to multiple generations of the families of Elisha Marshall Pease, who was governor of Texas from 1853 to 1857 and from 1867 to 1869, and his wife, Lucadia Christiana (Niles) Pease. The collection is composed of five different acquisitions and includes personal, professional, and political documents from the nineteenth and twentieth centuries. E. M. Pease and his family were meticulous record keepers, allowing current and future generations a very detailed and intimate view into the personal and professional accomplishments of three noted American families. Included in the Papers are correspondence; agreements, contracts, and deeds; ledgers; maps and blueprints; broadsides and circulars; diaries and journals; newspaper clippings; books and magazines; bills and receipts; and photographs. This online collection through the Portal to Texas History includes a sampling of more than 100 items from the collection and represents the breadth of subjects covered in the papers.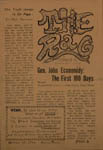 The Rag was a campus underground newspaper published by students at the University of Texas at Austin in the 1960s and 1970s. The digital collection is hosted by Independent Voices by Reveal Digital.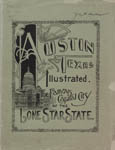 60 books related to Texas history from the holdings of the Austin History Center have been scanned and made available online through the Portal to Texas History.