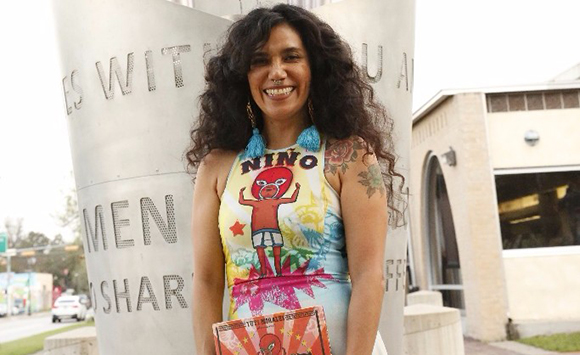 My Library "has changed my life."
– Yuyi Morales, Author and Illustrator
Why buy when you can borrow? Get your Library Card today!
My Library seeks to raise awareness about APL's free community resources. This homegrown grassroots awareness campaign features quotes and photos from Library customers and staff.
Get involved! Share your Library story using #AustinPublicLibrary.
Follow APL Social Media
More Than Books
The Austin Public Library provides knowledge, technology and inspiration to the Austin community. The Library is a hub of books and education, a meeting place of minds and an incubator of ideas.