Our website is currently undergoing updates and some information may be temporarily unavailable or inaccurate. Please contact us by phone or email if you have any questions. We apologize for the inconvenience.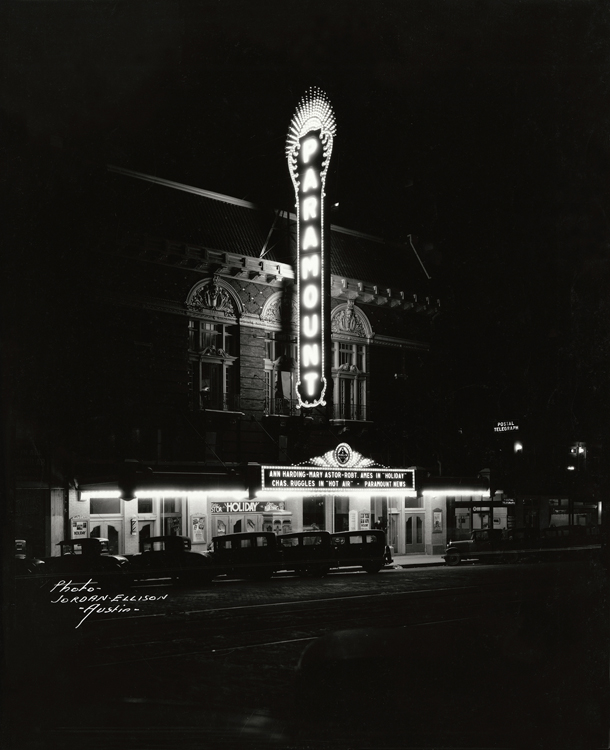 C06839
AF – Moving Picture Theaters – Paramount
1930
Originally built as a Majestic Theater in 1915 for vaudeville acts, the Paramount Theater opened in 1930 with a new art deco style interior and air conditioning. The theater declined in the 1960s but was reborn again as a live performance venue in 1975. Today the Paramount hosts nationally and internationally known performers as well as local performance groups and artists.