Our website is currently undergoing updates and some information may be temporarily unavailable or inaccurate. Please contact us by phone or email if you have any questions. We apologize for the inconvenience.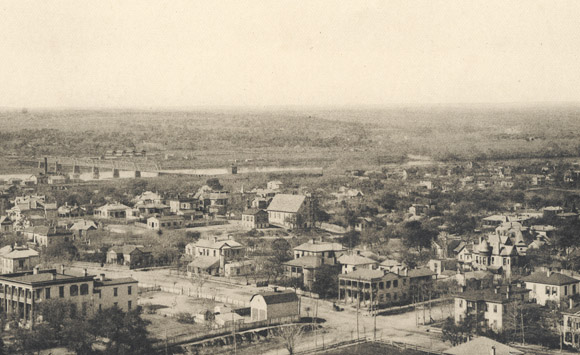 [Austin Cityscape], circa 1890s, PICA 21039 detail
Are you interested in the general history of Austin, Texas?  We have a number of useful basic reference books and files available in our Reading Room.  Or, you can read a brief history of Austin below.
You may also want to look at the history-related links in Everything Austin.
Do you already know your stuff when it comes to the history of Austin?  For fun, take our quiz! Or, use it as an Austin FAQ.