Location & Hours
Wednesday:
10:00 am-6:00 pm
Thursday:
10:00 am-6:00 pm
Saturday:
10:00 am-6:00 pm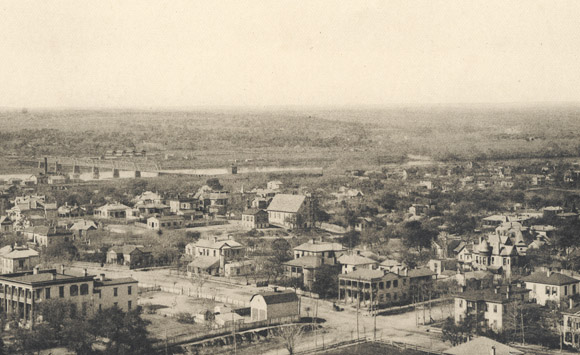 [Austin Cityscape], circa 1890s, PICA 21039 detail
Are you interested in the general history of Austin, Texas? We have a number of useful basic reference books and files available in our Reading Room.
A brief, updated history of Austin is coming soon.
Do you already know your stuff when it comes to the history of Austin? For fun, take our quiz! Or, use it as an Austin FAQ.