Our website is currently undergoing updates and some information may be temporarily unavailable or inaccurate. Please contact us by phone or email if you have any questions. We apologize for the inconvenience.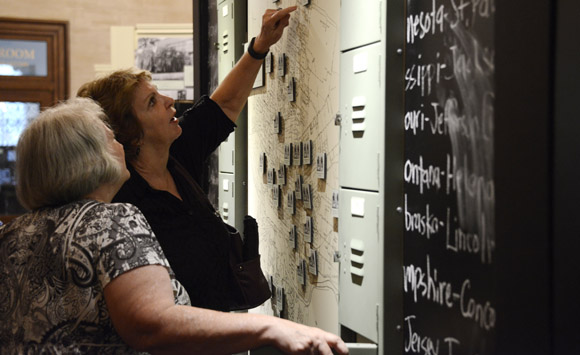 Visitors at the opening reception for "Making the Grade," 2015
Austin History Center / January 30, 2020 - April 19, 2020
Our Community, Our Voice: Photographs from The Villager Newspaper presents a selection of photographs from The Villager Newspaper Photograph Collection (AR.2001.002) that capture local community members in striking images, illustrating the vibrancy of Austin's black population. Marching bands, community leaders, theater groups, protests, musicians, churches, and neighborhood groups portray life in black Austin through the decades.