Location & Hours
Wednesday:
10:00 am-6:00 pm
Thursday:
10:00 am-6:00 pm
Saturday:
10:00 am-6:00 pm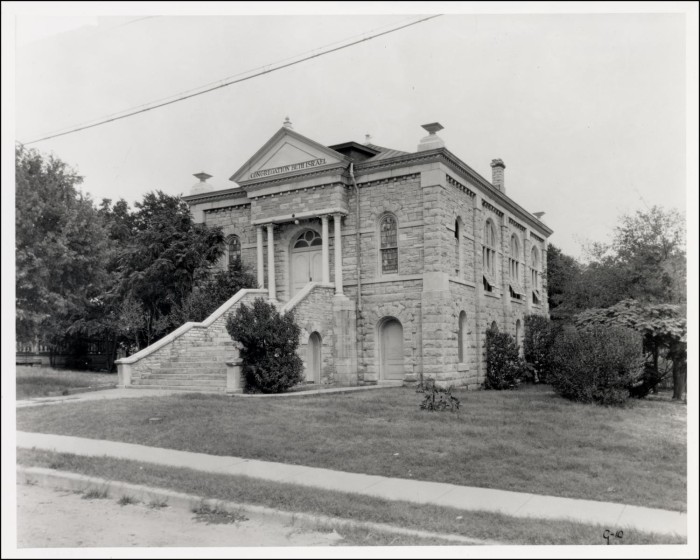 Austin Jewish Community Archive
The Austin Jewish Community Archive (AJCA) is a project of the Austin History Center in partnership with a volunteer committee whose members share a common interest in preserving the history of the Jewish community in Austin. Members of the committee represent the area synagogues and many of the Jewish organizations in Austin. The AJCA's mission is to collect, organize, and preserve the Austin Jewish community's records – individual, organizational, and business – wherever available, including oral histories. Collectively, these materials tell the stories of the Austin Jewish community. The project began in 2018.
Recent Highlights
The AJCA's efforts have already borne fruit with the following important acquisitions:
The AJCA also completed the Jewish American Resource Guide that describes the collections at the Center that document Jewish life in Austin. Some of the materials currently held by the Center are records of Austin's earliest Jewish community activities.
The AJCA's oral history committee has recorded many interviews with members of the local Jewish community. This work is ongoing.
Donating to the AJCA
Interested in donating materials? Check out the Collection Guidelines to see what the AJCA is seeking for the archive. By soliciting, collecting, and preserving more of these types of materials, the Center will provide students and scholars a better understanding of the role of the Austin Jewish community in the history of our city.
Oral Histories
The Archive plans to include oral histories, and one of the initial efforts was to create an oral history committee to plan and implement an oral history program. Perhaps more importantly, the Archive hopes to provide training to any Austin Jewish institution to conduct its own oral history program.
For more information about the project or to see how you can contribute to its work, check out the AJCA FAQ or contact the AHC.