Location & Hours
Tuesday:
10:00 am-6:00 pm
Wednesday:
10:00 am-6:00 pm
Thursday:
10:00 am-6:00 pm
Saturday:
10:00 am-6:00 pm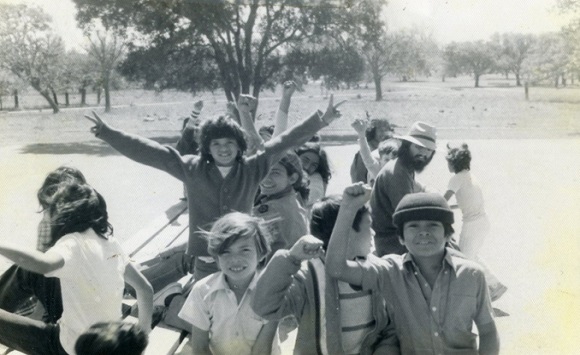 [Youth of the Brown Berets], undated, PICA 37614
Community Archivists Program
The Community Archivist Program at the Austin History Center is dedicated to collecting and preserving the history of underrepresented and marginalized groups in Austin and Travis County. This program strives to provide historical recognition and representation for the lives and experiences of Austin's diverse communities by intentionally documenting the histories of African American, Latinx, and Asian Pacific American communities in Austin and Travis County.
Through community engagement and outreach initiatives, the Community Archivist Program acquires historical materials (such as personal and family documents and photographs, periodicals, oral histories, business records, etc.) to add to the Austin History Center's historical collection. The program also develops programming and events to educate the general public about a more inclusive and diverse history of Austin and Travis County.
For more information about the Asian American and African American Community Archivist Program, please contact Cynthia Evans. Please contact Community Archivist Marina Islas about the Latinx Community Archivist program.
Check out this video to learn more about the Community Archivist Program.