Our website is currently undergoing updates and some information may be temporarily unavailable or inaccurate. Please contact us by phone or email if you have any questions. We apologize for the inconvenience.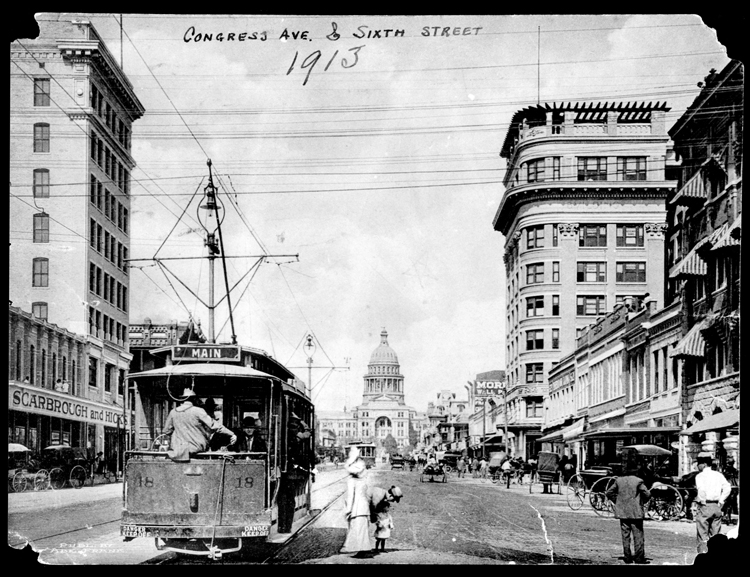 C02001
AF – Streets – Congress
1913
Looking north up Congress Avenue toward the Capitol Building from 5th Street. Taken in 1913, details such as streetcars and ladies' fashions give this snapshot its charm.