Our website is currently undergoing updates and some information may be temporarily unavailable or inaccurate. Please contact us by phone or email if you have any questions. We apologize for the inconvenience.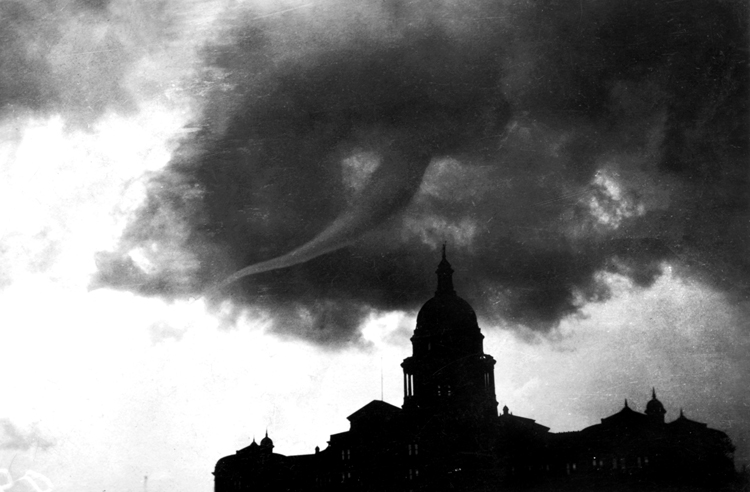 PICA 00406
AF – Weather – Tornados
May 4, 1922
Two twisters hit Austin around 4 p.m. on Thursday May 4, 1922. Hundreds of trees were uprooted, some hurled through the air. Roofs were blown off of many houses and debris littered the city. Twelve persons lost their lives, and $584,000 (1922 dollars) in damage was caused.