Our website is currently undergoing updates and some information may be temporarily unavailable or inaccurate. Please contact us by phone or email if you have any questions. We apologize for the inconvenience.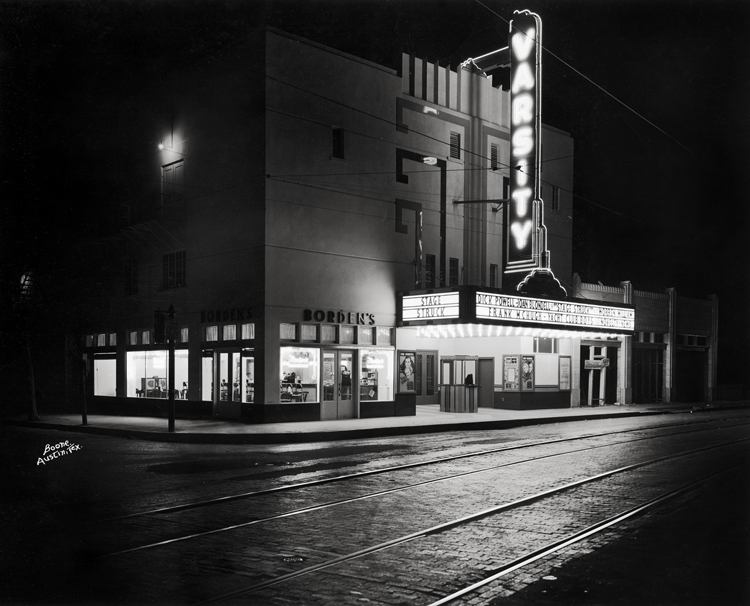 PICA 06734
AF – Moving Picture Theaters – Varsity Theater
1936
The Varsity Theater was built in 1936 by the Interstate Theater Circuit (ITC). It was designed solely as a movie house and was meant to be a neighborhood theater. It featured Art Deco frosted glass doors and an octagonal box office. In 1977, as multiplexes took over, the Varsity became an art film house and a second balcony screen was added. It closed as a theater in 1990 and became a record store and then a bookstore and now houses a coffee shop and restaurants.