Our website is currently undergoing updates and some information may be temporarily unavailable or inaccurate. Please contact us by phone or email if you have any questions. We apologize for the inconvenience.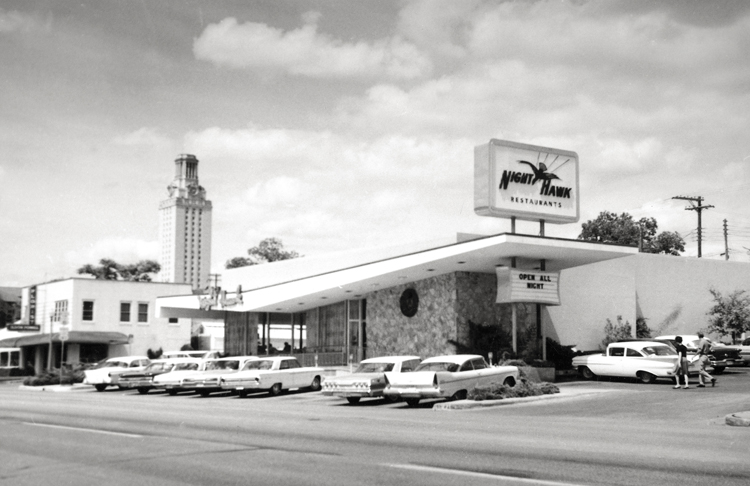 PICA 09547
AF – Restaurants – Night Hawk
Restaurateur Harry Akin opened the first Night Hawk restaurant on South Congress and Riverside on Christmas Eve, 1932, selling burgers for 15 cents. He intended his restaurant to be a late night joint, thus he chose the name the "Night Hawk." A year later he opened his second location on Guadalupe street near UT. Over the years Akin continued to expand his chain and upgrade his restaurants. "No. 2" was rebuilt in the 1950s with a state-of-the-art kitchen, banquet rooms, and a distinctive angular roof, as seen in this photograph. This location was in operation until 1980.