Our website is currently undergoing updates and some information may be temporarily unavailable or inaccurate. Please contact us by phone or email if you have any questions. We apologize for the inconvenience.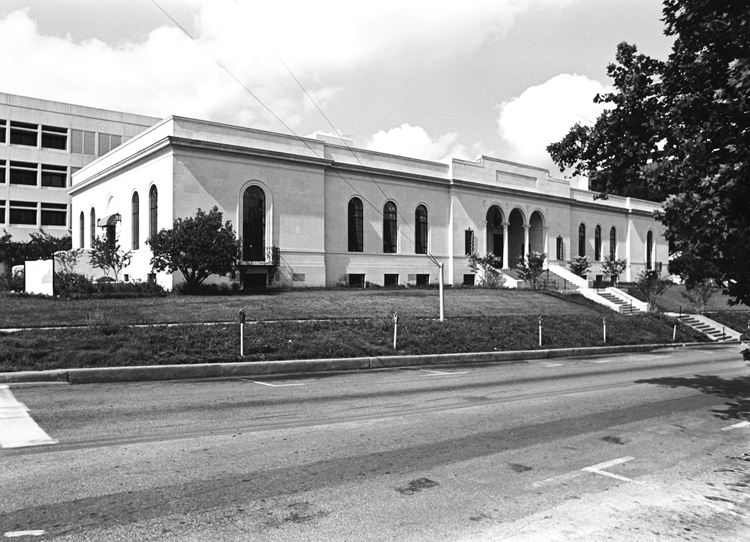 PICA 18669
AF – Libraries – Austin Public – Austin History Center
The Austin History Center building was the original Austin Public Library, completed in 1933. The Italian Renaissance-style structure used local materials, skills, and labor. Estimated cost of construction in 1932 was $125,000. The building was planned to hold 100,000 volumes. By 1979 much more space was needed, and the new Central Library of the Austin Public Library was constructed next door.