Our website is currently undergoing updates and some information may be temporarily unavailable or inaccurate. Please contact us by phone or email if you have any questions. We apologize for the inconvenience.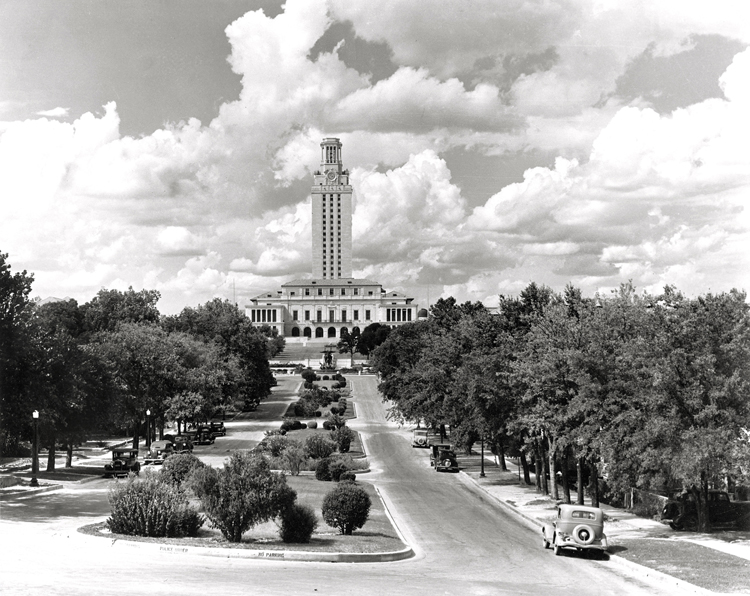 PICA 07753
AF – University of Texas – Buildings – Main Building –Tower
A view from 19th Street (now MLK) looking north up University Drive toward the UT Tower. The UT Tower is part of the Main Building, and it was completed in 1937 on the site of the original main building. The tower, built primarily of limestone, is 59 feet square and 307 feet tall. The clock faces on the Tower are more than 12 feet across. There is an observation deck, located above the 27th floor.