Our website is currently undergoing updates and some information may be temporarily unavailable or inaccurate. Please contact us by phone or email if you have any questions. We apologize for the inconvenience.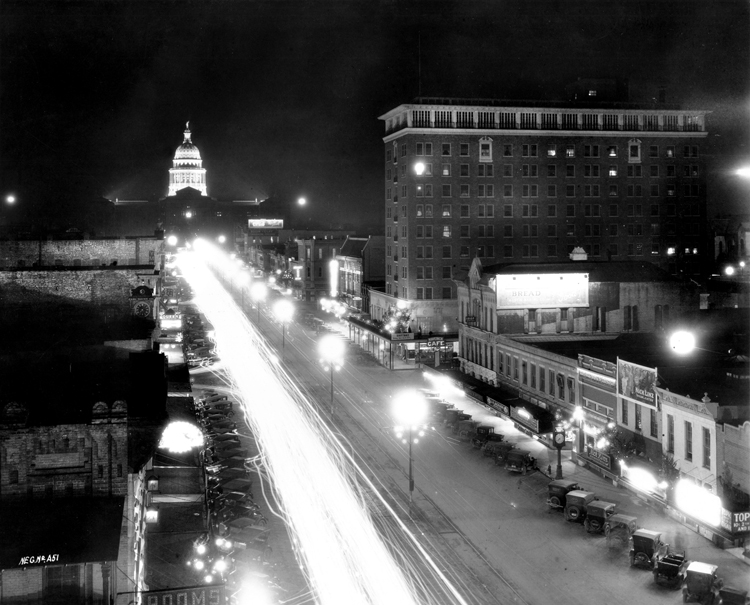 PICA 17829
AF – Streets – Congress, 1920-1939
This photograph of Congress Ave. seems to have been taken several floors up from the Scarborough Building at 6th and Congress. The long exposure accounts for the streaks of headlights from oncoming traffic. While undated, the numerous cars parked on either side indicate that is was taken in the early decades of the 20th century. Trolley tracks can be seen to one side of the row of street lights glowing in the middle of the avenue.