Our website is currently undergoing updates and some information may be temporarily unavailable or inaccurate. Please contact us by phone or email if you have any questions. We apologize for the inconvenience.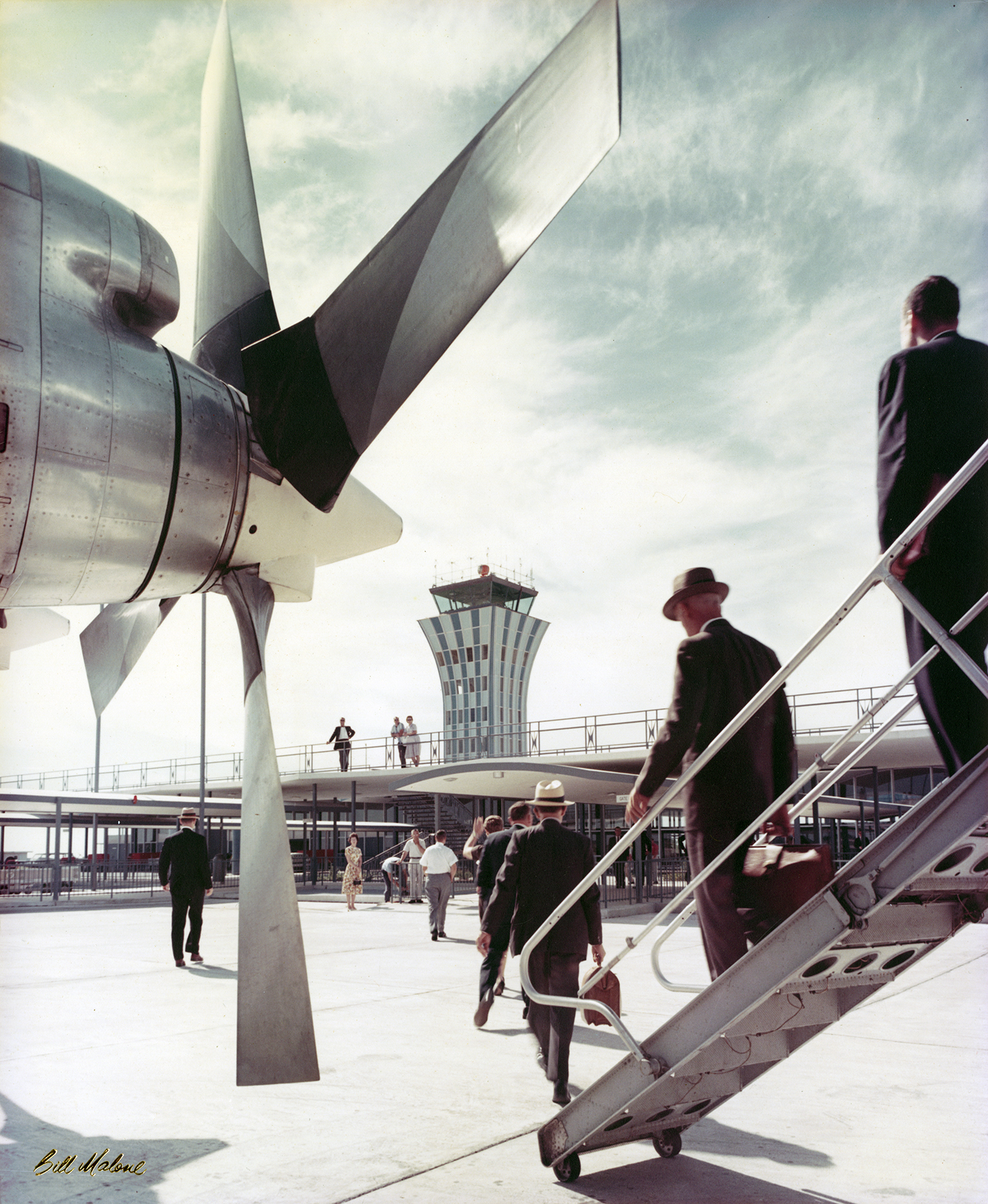 PICA 37129
AF – Municipal Airport - 1960-1969
1961
Local photographer Bill Malone captured this dynamic image of the Robert Mueller Airport in 1961 after construction of the airport's iconic light-and-dark-blue tiled control tower. Then Vice President Lyndon Baines Johnson spoke at the dedication ceremony for the expansion project. Having opened in 1930, Mueller Airport continued to serve as Austin's municipal airport until 1999 when Austin Bergstrom International Airport opened at the site of the former Air Force Base.