Our website is currently undergoing updates and some information may be temporarily unavailable or inaccurate. Please contact us by phone or email if you have any questions. We apologize for the inconvenience.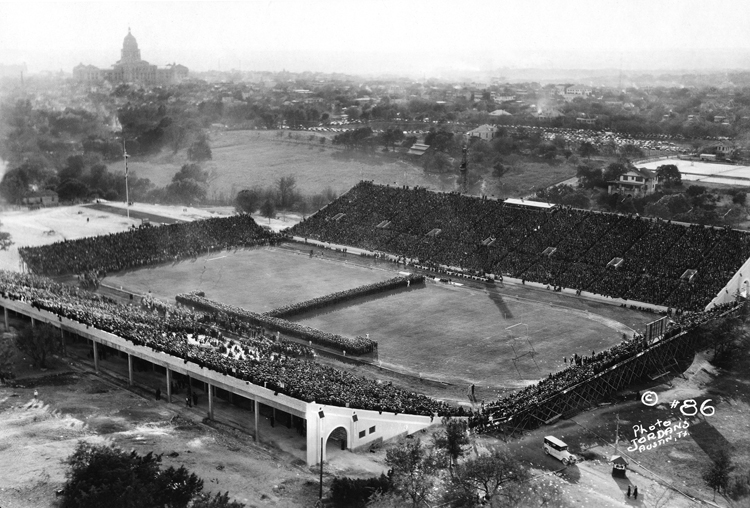 C09993
AF – University of Texas – Buildings – Memorial Stadium
November 27, 1924
An overflow crowd of 33,000 people attended the dedication of the University of Texas Memorial Stadium on Thanksgiving Day, 1924. The University erected temporary bleachers to accommodate the additional fans. The final score for the annual match between the University and Texas A&M resulted in a 7-0 victory for the Longhorns.